BitComet is a BitTorrent/HTTP/FTP download client with support for modern BitTorrent features, long-term seeding, intelligent disk cache and video preview of downloaded files. It is written in C++ language for Microsoft Windows. It is available in 52 languages. It is originally named as simple BT client. Its public release version was 0.28. The current logo is being used since its inception. Its main features comprise of the following – A fixed internet explorer. It lets users search for torrents. It also supports UPnP gateway configuration, bandwidth scheduling, Web seeding, selecting only certain files for download inside a torrent package, NAT traversal (removed in v.1.03), Peer Exchange (in older versions, using a proprietary protocol and starting with v.1.19 also by using the Extension Protocol, implementing a PEX mechanism compatible with u torrent or Mainline PEX), Initial-Seeding (Super-Seeding) and support for Magnet Links etc.
If BitComet is not working as usual at this time or maybe it's down permanently then here are some of the best alternatives to BitComet which you will surely enjoy.
So, We have got your back! if you want to try some other Programs like BitComet then here are some of the best BitComet alternatives that you should try:
---
Best Alternatives To BitComet
---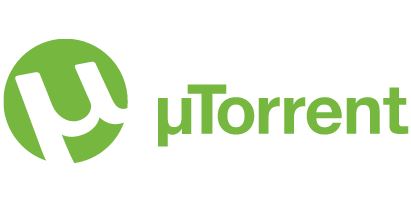 µTorrent, or uTorrent is a BitTorrent client developed by BitTorrent Inc. It has over 150 million users worldwide. It was initially released in 2005 and since providing its service as an amazing BitTorrent client.
Alternative Details

---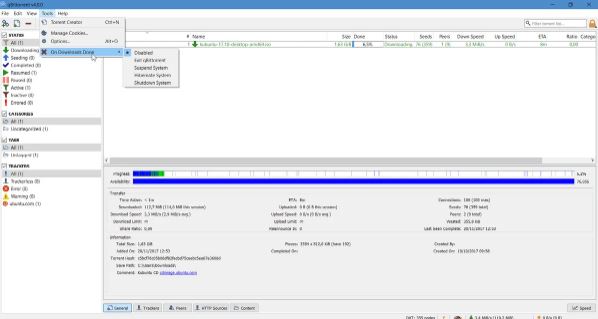 A cross-platform which is free and open-source BitTorrent client is known as qBittorrent. qBitTorrent is written in C++ programming language and it is a native application. For the torrent backend, qBittorrent uses the Boost, libtorrent rasterbar library, and Qt toolkit. Python is the programming language through which its optional search engine is written. There are some features of qBittorrent and those features are bandwidth scheduler in a specific interface where all the traffic is bind, full control of the trackers, peers, and torrents. The cross-platform of qBittorrent is Windows, macOS, Linux, OS/2, and FreeBSD. The feature of IP filtering provides you PeerGuardian or file types eMule dat. qBittorrent supports the IPv6. But you can't use both IPv6 and IPv4 at the same time. Advanced download filters feature is included in the Integrated RSS feed reader. The downloader feature is also available in qBittorrent. In many Torrent search sites, the simultaneous search is possible and search requests of category-specific, for example, music, software, and books. Through a secure web, user interface the remote control feature is available. The torrent creation tool is very helpful. qBittorrent also provides you a super speeding option and downloading in a proper sequence.
Alternative Details

---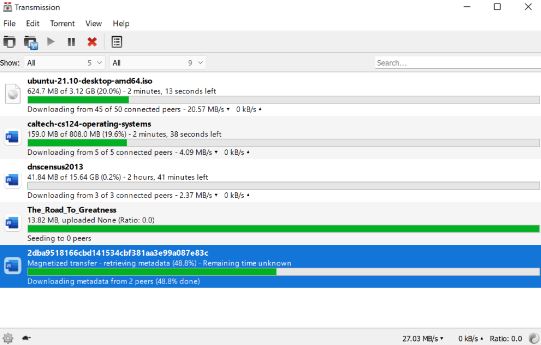 For an extremely lightweight, powerful and fast BitTorrent client, the transmission is a very ideal thing. The features that you will be receiving from BitTorrent are that it has the features you want. There are various features of transmission and those various features are that you can directly manage the downloads from the application. Multiple download and watch directories feature is also available in transmission. The transmission supports HTTP and SOCKS proxy. For saving on mobile data ethernet mode and WiFi features are provided. The feature of an alternative web interface is very helpful. For all torrents and folders, M3U playlists are available which contain the video and audio files. When the service is connected to a specified network the service runs if configured. The permission to allow playing media files when they are being downloaded is given by sequential download. You can stream the selected files on a media player after opening the torrent files or torrent or magnet URLs. There is an inbuilt UPnP Media Server. You can download the media files on the tablet, phone, TV Box and watch them on a TV or any other UPnP. All these features make transmission an extremely lightweight, powerful and fast BitTorrent client.
Alternative Details

---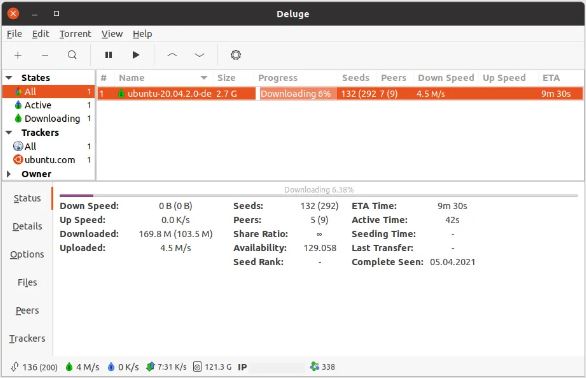 A cross-platform which is fully featured BitTorrent client is known as Deluge. Deluge support Mac OS X, Linux, and Windows. A deluge is a software in which we can work across many desktop environments. The deluge software is licensed under the GNU GPLv3. Deluge is designed in such a way that it can run on both normal standalone desktop applications and client-server. All the BitTorrent activities are handled by a Deluge daemon in Thinclientmode. In Thinclient mode, a Deluge daemon is also able to run headless machines from any other platform with the user-interfaces connecting remotely. There are some common features between Deluge and BitTorrent clients like DHT, Local Peer Discovery, Protocol Encryption, Peer Exchange, Per Torrent Speed Limits, UPnP, Global, NAT PMP, Web Seeds and Proxy Support. Deluge is having a comprehensive list of features because Delugeheavily utilizes the libtorrent library. Deluge is having three main user interfaces. The three user interfaces are Web UI for the browser, GTK UI for the desktop and Console UI for the command line. Deluge is also having an ideal collection of plugins. The plugins in a Deluge are provided for getting the most out of Deluge and for extending the functionality of Deluge.
Alternative Details

---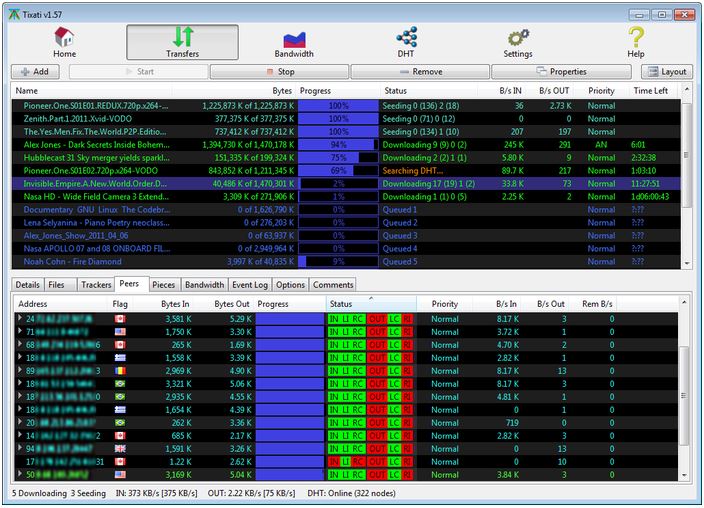 Tixati is an application through which we can share a file peer to peer. Tixati uses the BitTorrent protocol which is used widely because Tixati is an application which helps in sharing a file peer to peer. Numerous peers are allowed to be formed into a collective swarm along with large data downloads with maximum productivity. Advanced bandwidth charting regarding the overall traffic along with separate classification regarding the protocol and data file bytes, along with per transfer traffic and the classification of outbound targeted traffic for trading along with seeding independently. For additional security peer connection encryptions hiigh flexibility of bandwidth throttling, it includes the top priority which is adjustable for individual coach peers and transfers and it also includes seeding and trading proportion modification. The fastest retrievals are guaranteed by the super-efficient expert choking or unchoking algorithms. Tixati supports Windows 32 Bit system, Windows 64 Bit system and Linux system. There are some system requirements for Tixati and those system requirements for Tixati are1GHz+ processor, Glass Windows 7 or Windows Vista or Windows XP, Display with 1024×768 Resolution and the last one Minimum 256 MB Good Old RAM. Tixati is a very useful application for BitTorrent protocol. Tixati provides you several benefits for using it.
Alternative Details

---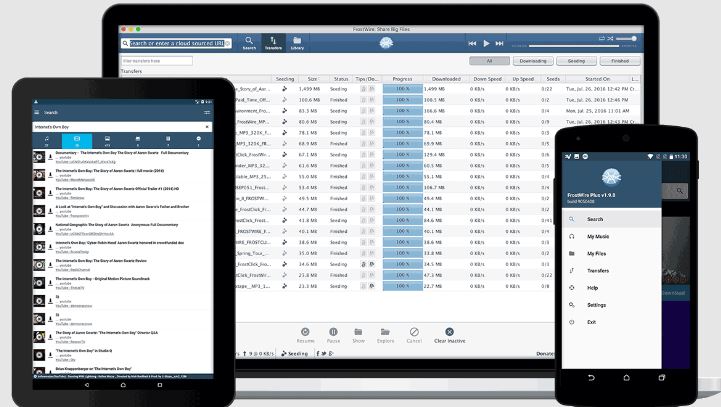 FrostWire is a free, open source P2P BitTorrent file sharing application & cloud file downloader in one. It's a fork of Small LimeWire. Unlike other BitTorrent clients, it permits users to query both BitTorrent Search engines & Cloud sources from within the application (YouTube, SoundCloud and Archive.org), making its user interface significantly easier to use, yet still offering a full set of downloading options for mid to advanced users. Every copy of FrostWire is a self-contained smart search engine that steps forward the BitTorrent network, able to find the rarest of files indexed by torrent files available on the internet. With built in file search, you don't have to use your web browser to look for content. FrostWire scans the most popular BitTorrent search engines & cloud sources to produce the most relevant search results. You can filter your results by file type, search engine, file size and more. Download files with one click or pick and choose which files from a torrent package you would like to download.
Alternative Details

---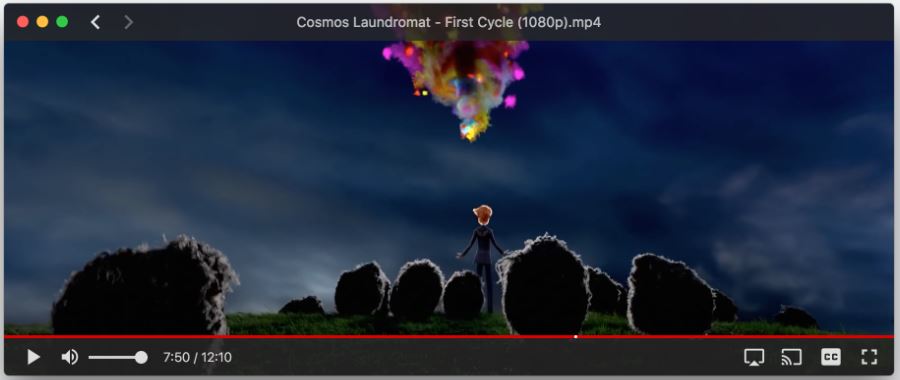 It is a kind of a streaming torrent client based on WebRTC which is based on TCP & UDP. Web torrent is a chum to chum i.e. friend to friend streaming torrent client. It is written completely in Java script. It is written by Feross A. and the team of web torrent on the GIT Hub. It is mainly created for the use in web browsers as desktop stand of web torrent. And it is a stand alone and is capable of combining the bridge of web torrent and bit torrent server-less network. Yes, it's free and open source, and you can completely trust the web torrent site. It is the safer way to torrent. To make bit torrent work on the web browser, this idea was developed by the web torrent. The desktop web torrent tries to combine two networks of web RTC based web torrent and TCP-UDP based bit torrent on the same platform, i.e. simultaneously. Web torrent is most useful in the area of online video and this is one of the core focuses of the web torrent and it is also useful for it.
Alternative Details

---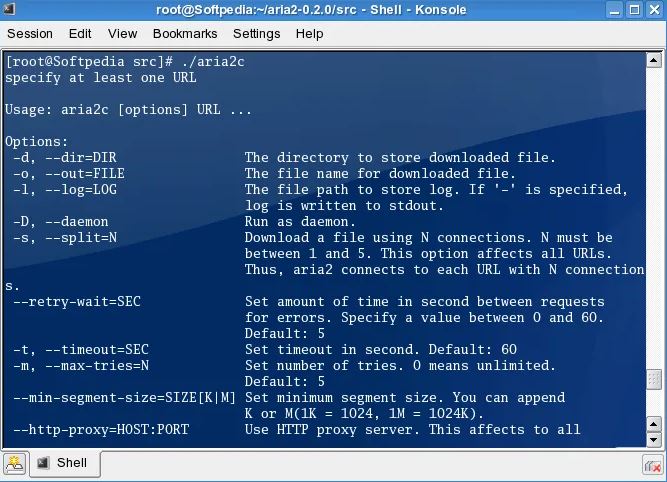 It is a cross platform download utility which is multi source and multi protocol. The buoyed protocol are HTTP(S), FTP, Bit Torrent (DHT, PEX, MSE/PE), and Meta-link. It tries to use your maximum download bandwidth and it can also download a file from several sources or protocols. It can easily download a file from HTTP(S)/FTP and BitTorrent at the very same time. And also the data downloaded from HTTP(S)/FTP is uploaded to the BitTorrent swarm. Aria2 automatically validates pieces of data (while downloading a file from bit torrent) using the meta-links pieces of checksums. There are 2 substitute applications. It has 2 important features, they are - (1) aria2 can download a file from several URIs(HTTP(S)/FTP/BitTorrent) and (2) If you give aria2 a list of URIs, aria2 downloads them concurrently. You don't have to wait for the current download queue to finish one file at a time anymore. It also tries to utilize your maximum download bandwidth and downloads files quickly
Alternative Details

---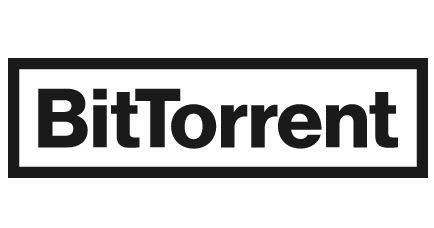 It is a chum to chum program. It is developed by Bram Cohen and the team of Bit torrent. It is specially used for uploading and downloading files through Bit torrent protocol. It was first client written for protocol. It is often nicknamed Mainline by developers denoting its official origins. Since version 6.0 the BitTorrent client has been a rebranded version of µTorrent. It's currently available for Microsoft Windows, Mac. For using bit torrent follow the following steps - Visit the BitTorrent website. You can download the client for free from the BitTorrent website. Download and install the client. You will be asked to choose between the free version and BitTorrent Plus. Ensure that file associations are correct. Allow BitTorrent in the firewall and set your preferences. For Android devices, both clients work just fine, but the notable speed difference between BitTorrent and uTorrent in the former's favor gives it the edge. UTorrent installer takes 1 MB of hard drive space, whereas BitTorrent installer takes up 3 MB in space.
Alternative Details

---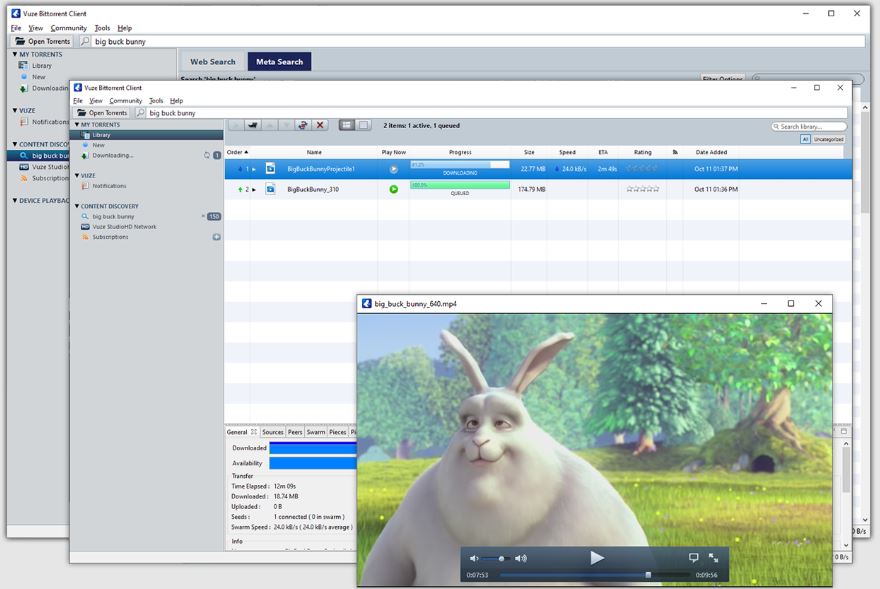 Vuze is a free BitTorrent client used to transfer files via the BitTorrent protocol. Vuze is a Torrent Downloader application for Android. With the Vuze Torrent Downloaderâ"¢ application for Android you're in control of your torrents. A lightweight, powerful bit torrent app that brings the complete torrent experience directly to your smartphone or tablet. It comprises of a stable technology that delivers content your way. Using vuze is very easy. Here are the steps to follow - Add one of the knoppix torrents into the download list. Connect to the VPN using the VPN protocol you want to bind Vuze to. Now, go to "Tools", "Options" in the menu. Under "Mode", select "Advanced" so that Vuze shows all settings. Go to "Connection". Secondly, Vuze Plus comes with built-in anti-virus protection. Unfortunately, however, this protection is not offered to users of the free version. Apart from the attempt to bundle bloatware in with your download, the Vuze client and software is generally considered to be safe and malware-free.
Alternative Details

---