It is open-source and it is free. It is an HTML editor based on the Mozilla rendering engine. It also supports some CSS3 features and since recently has a built-in SVG editor. There are many interesting features of BlueGriffon that you will find. It is a content editor for WWW i.e. World Wide Web. In conformance with web standards, it can edit web pages. It can create pages and also edit pages in accordance to HTML 4, XHTML 1.1, HTML 5 and XHTML 5. There are many enhancements that are also available in the BlueGriffon via the ad-on too.
If BlueGriffon is not working as usual at this time or maybe it's down permanently then here are some of the best alternatives to BlueGriffon which you will surely enjoy.
So, We have got your back! if you want to try some other Programs like BlueGriffon then here are some of the best BlueGriffon alternatives that you should try:
---
Best Alternatives To BlueGriffon
---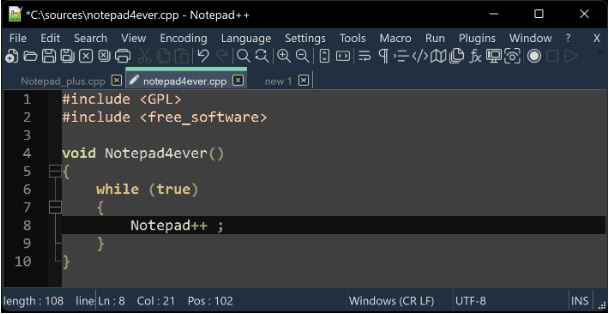 Notepad is there in every computer running windows. It is useful for quickly noting down important points, notes or ideas. This is easily saved, accessed and shared. In the way of formatting options, it is a very basic program with little stuff. Notepad++ comes with a more robust and accessible tool. Compared to what we had in the windows 10. In short, Notepad++ can be described as jack of all trades. There also come some sorts of added complexities too. Notepad++ offers more features like a variety of formatting options, support for multiple languages, autocompletion, etc. it is more enhanced features.
Alternative Details

---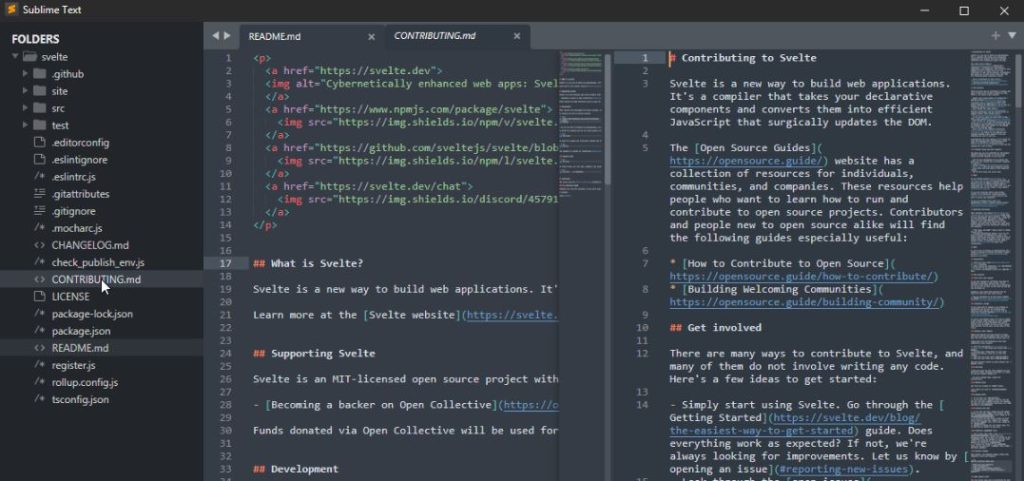 It is a sophisticated text editor for code, HTML and prose i.e. any kind of file. You will definitely like the slick user interface and its extraordinary features. Some of the features of the sublime text which many users have loved is as follows - Go to anything, Go to definition, multiple selections, command palette, powerful API and package ecosystem, customize anything, spilled editing, instant project switch, performance, cross-platform, etc. are some of its key features that is applauded by people. Sublime Text can be downloaded and evaluated for free. But a license needs to be purchased for continued use.
Alternative Details

---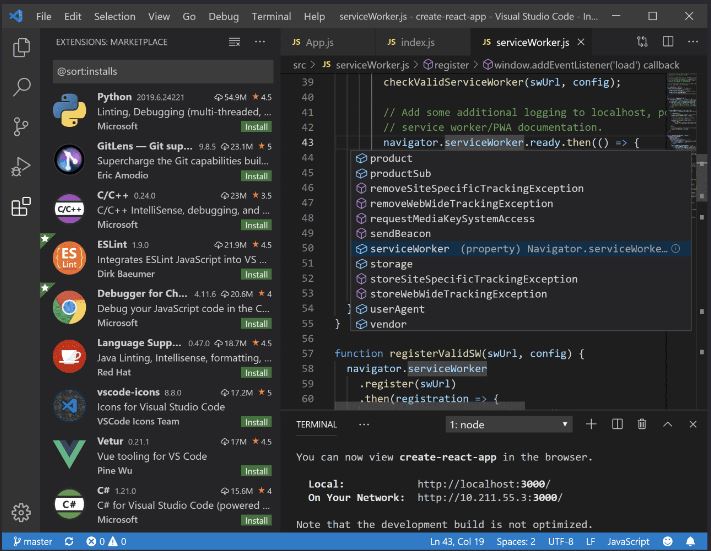 It associates the streamlined UI of the latest editor with rich code assistance and navigation, and a combined debugging experience. Plus, there is no need for a full IDE. Some of the good features of the visual studio code are as follows - IntelliSense that provides smart completions, then there is a Debug code from your editor, then there is also a GIT commands built-in in the sidebar, it also offers an Integrated terminal with ability to handle multiple instances and also there is a customizable via extensions and themes. It supports many different languages also.
Alternative Details

---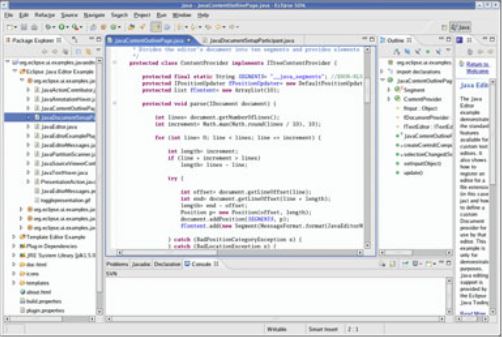 It is a development platform that can be extended with runtimes and application frameworks for building, managing software, deploying, etc. The software is managed across the entire software lifecycle. Other forms of Eclipse are - red eclipse, eclipse the, eclipse Orion eclipse SQL explorer, eclipse text, eclipse origin eclipse soundscapes, etc. and much more is there to discover with the eclipse. Some of the unique features of Eclipse are as follows - It has a runtime core, it also supports a collection of libraries, modeling, and control language, a development environment, interfaces for embedding into host environments, interfaces to third-party solvers.
Alternative Details

---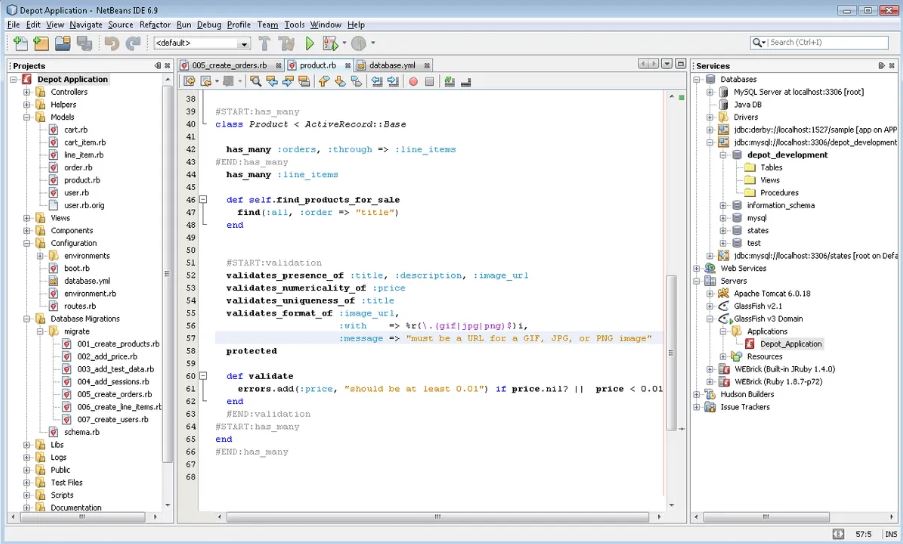 It is an open-source combined development environment which is made especially for software users. It is a free program. Some of the interesting features of the NetBeans are as follows - It has cross-platform support in the system. It has multiple language options and support to make it easy for the developers to use it in their language. It also has a visual debugger, it also supports NetBeans profiler, plus additionally, it has a static analysis tool. Project management can be done easily by developers. It has a code editor and batch code analyzers too.
Alternative Details

---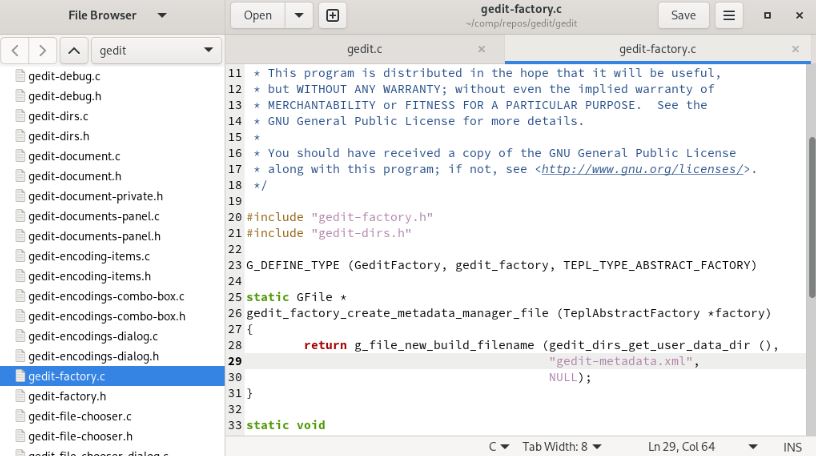 It is an official text editor of the GNOME desktop environment. It has syntax highlighting. It is most suitable for programming. It also supports several languages. It can be extended with the plugins. It can also be called as Gedit GNOME Text Editor. Some of the unique features of the Gedit text editor is as follows- It completely supports the internationalized text i.e. UTF-8, it also has a file revert, it has a clipboard which comprises of cut/copy/paste options, Print and Print Preview support, Undo/Redo, with configurable levels, Search and Replace, Flexible plugin system and a complete preferences interface
Alternative Details

---

It is an open-source editor for web design and also development. It is specially built on top of web technologies which comprises HTML, CSS, and JavaScript. The project is maintained and created by Adobe. It is released under the MIT License. Some of the out of the crowd features of the Brackets are as follows - It has a quick editor. Then documents can be reviewed quickly, it has quick documents also. You can do a live preview of the documents and texts. It has a JSLint, and then there is less support, It is open source. It is extensible.
Alternative Details

---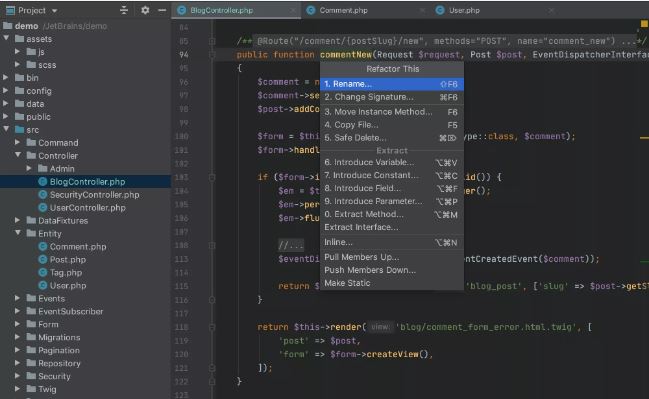 With PhpStorm, you can now enjoy productive PHP and also web development. You can take the benefits of in-depth code understanding, coding assistance which is top-notch and support for all major tools and frameworks. Some of the interesting features of the PhpStorm are as follows - It has intelligent coding assistance, then apart from that PhpStorm is a PHP IDE that actually 'gets' your code, it also has a feature of Debugging. Besides, debugging its other features include testing and profiling. PhpStorm provides powerful built-in tools for debugging, testing and profiling your applications in HTML/CSS/JavaScript Editor and development environment.
Alternative Details

---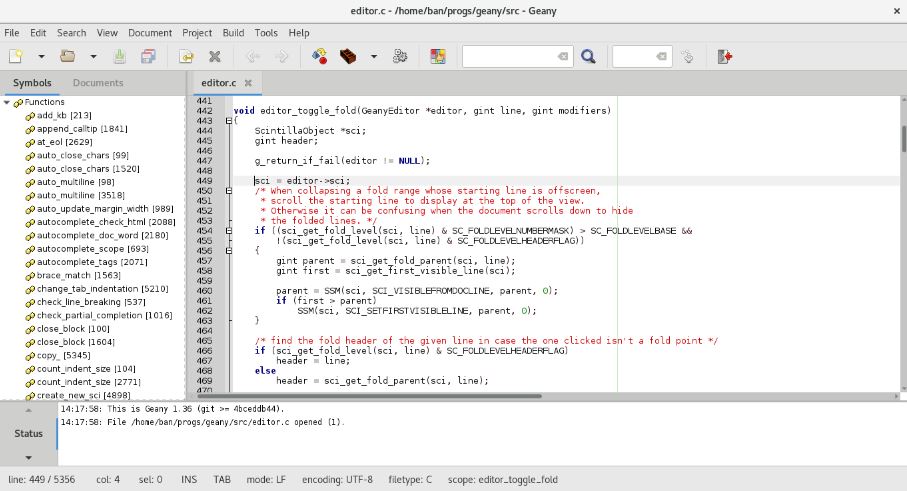 It is a lightweight, small combined development environment. To provide a small and quick IDE it was developed. It has only a few dependencies as compared to other packages. Some of the major features of Geany are as follows - It has a special syntax highlighting, it also has a code folding option. Plus, along with it, it also has a symbol name auto-completion method. It also includes constructing completion and snippets. It has an auto-closing of XML and HTML tags. Additionally, it supports call tips. Many supported file types including C, Java, PHP, HTML, Python, Perl, and Pascal are there.
Alternative Details

---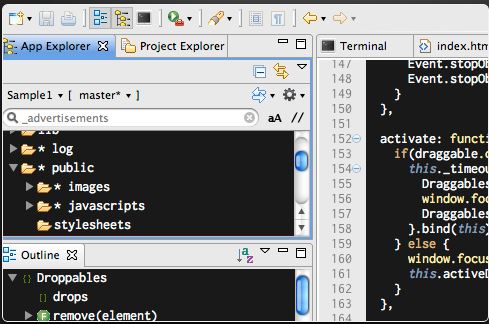 It is a full web development environment. It combines powerful authoring tools with a group of online hosting and collaboration services. One of the best parts about it is that it helps you and also your team to work more. It includes support for the following - PHP, CSS, FTP, and more. Some of the striking features of the Aptana Studio are as follows - It has a special GIT integration. Along with it there is also a IDE customization. Just like other it has an integrated debugger, Deployment Wizard, Built-In Terminal, HTML, CSS & JavaScript Code Assist too.
Alternative Details

---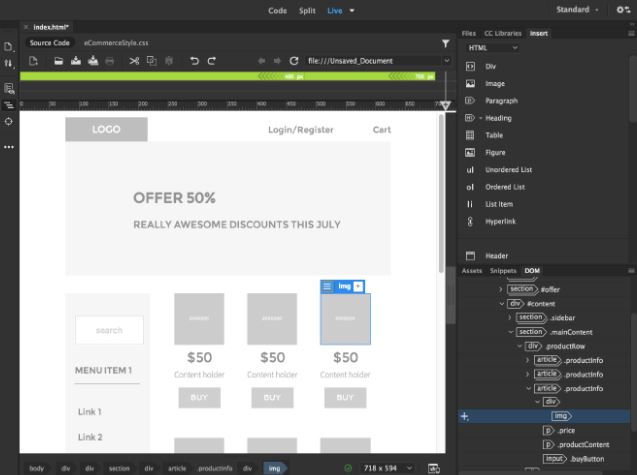 The name Adobe Dreamweaver itself is suggestive and gives you an idea of what it might be. It is a kind of tool which is used for building websites and applications. It is software that has been specially built for professional web designers, web developers, and visual designers. Some of the remarkable features which have been built in this tool especially for developers are as follows- It has code completion, it also has a code collapsing. It provides a developer workspace. Besides that, have Real-Time Browser Preview, Quick CSS Editing, Syntax Highlighting, and Syntax Checking &Code Introspection.
Alternative Details

---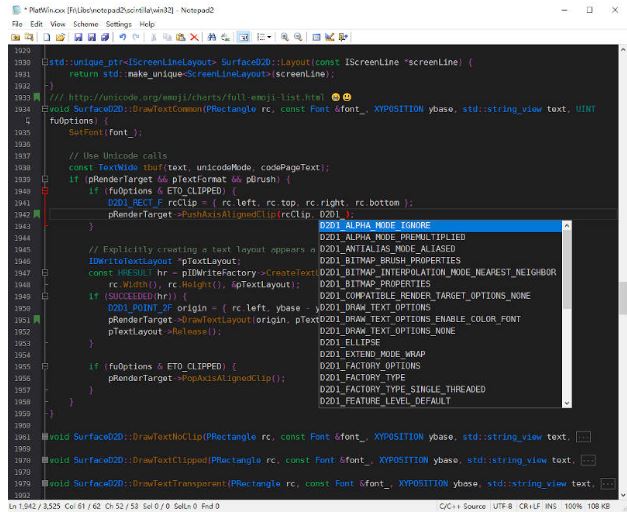 It is a lightweight and fast notepad like a text editor. It also comes with syntax highlighting. It is simple and yet at the same time powerful. Besides, it is fully supported by Unicode supporters. Some of the best features of Notepad2 are as follows - It has an auto-indentation. It also supports and has a bracket matching. Apart from the rest of the feature one of its important features is character encoding conversion between ASCII, UTF-8, and UTF-16 formats, multiple undo/redo; rectangular block selection, Newline format conversion, between DOS (CR/LF), Unix (LF), and Macintosh (CR) formats.
Alternative Details

---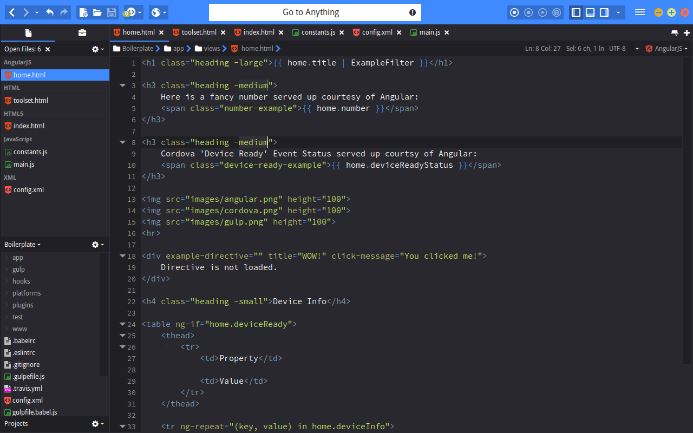 It is an open-source code editor that is fast, free and smart. You must be having a different kind of code editor, but it is recommended that you give Komodo editor a try. It will be worth it. You can also use the Komodo IDE which is like a big sibling to the Komodo editor. Some of the features are- Advanced Editor, A powerful editor that makes development fast, fun and rewarding, Code Intelligence, Graphical Debugging, Version Control, and Integrated Tools, Workflow and File Management, Add-Ons and Customization, Dev Team Capabilities and Supported Languages are also there check out.
Alternative Details

---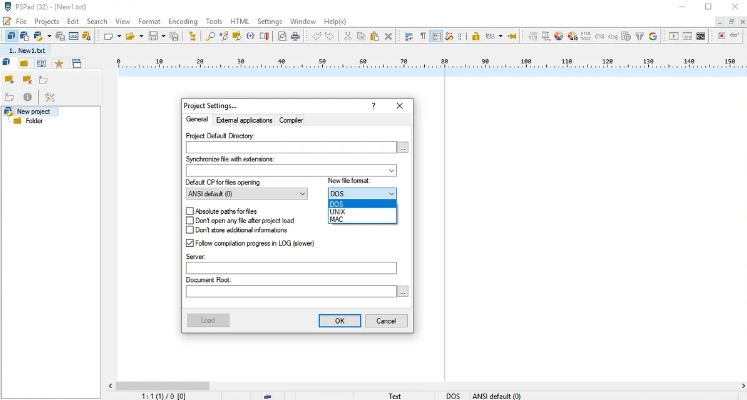 It is a freeware program editor. It comes in 8 languages for Microsoft Windows OS. Its features are as follows - highlighted syntax, FTP, projects, Code explorer for Pascal, C/C++, INI, HTML, XML, PHP and more in development, internal web browser with APACHE support. Its Installation contains templates for HTML, PHP, Pascal, JScript, VBScript, MySQL, MS-Dos, and Perl. PSPad is useful for people who - work with various programming environments, like highlighted syntax in their source code, need a small tool with simple controls and the capabilities of a mighty code editor, looking for a tool that handles plain text.
Alternative Details

---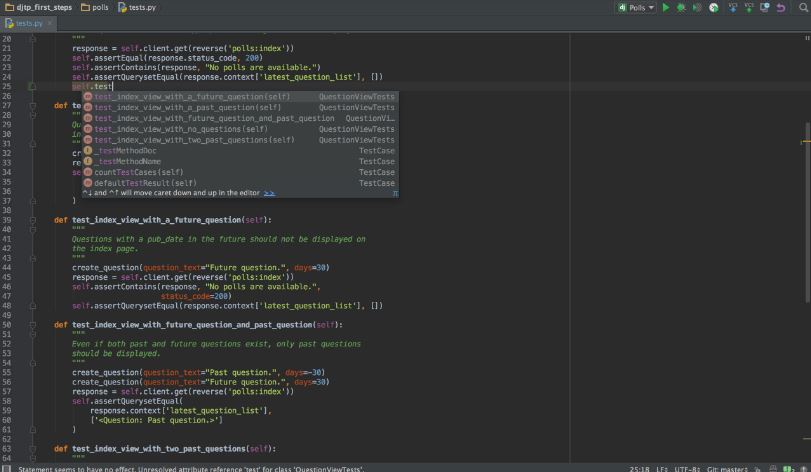 It is a cross-platform Python and Django IDE with on-the-fly code analysis and code quality tools. It comes with refactorings code completion, and other features, including version control integration, deployment, and integration with issue trackers. There is also an open-source version, PyCharm Community Edition, which has some limitations: it does not support database/SQL, UML diagrams, code coverage, CSS and JavaScript. Some of its features are - Intelligent Coding Assistance. PyCharm provides smart code completion, code inspections, on-the-fly error highlighting and quick-fixes, with automated code and rich navigation capabilities, Built-in Developer Tools, Web Development, Scientific Tools, Customizable and Cross-platform IDE.
Alternative Details

---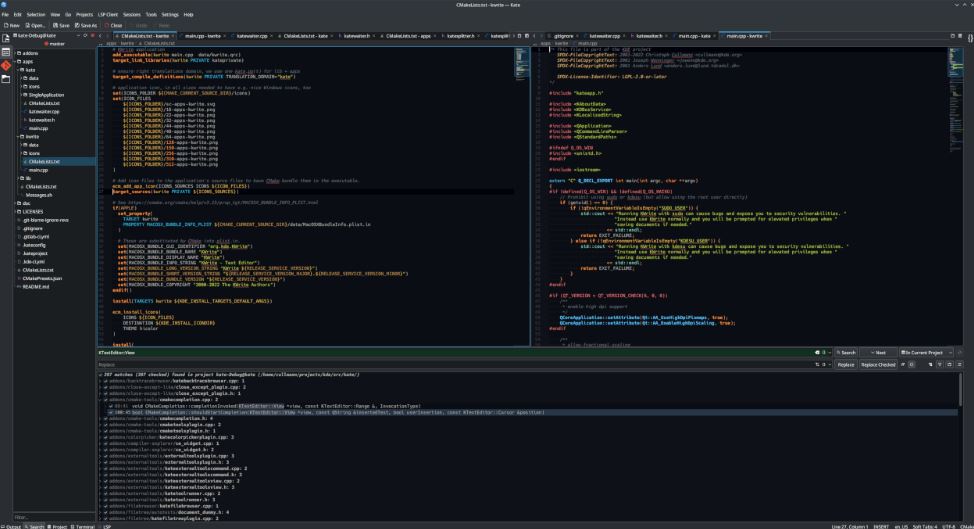 It is a text editor for the KDE desktop environment. It supports multiple languages and also has syntax highlighting. It can be easily extended with the plugins. It also features an MDI interface. It can also be said that Kate is a multi-document, multi-view text editor by the KDE. Some of the extensive features of Kate are as follows - It has a code folding system within it, it also supports syntax highlighting as mentioned above. Besides that it also has a dynamic word wrap, comes with an embedded console, an extensive plugin interface, and some preliminary scripting support.
Alternative Details

---

It is a hex, HTML and ideal text editor. It is also an advanced PHP, Perl, Java and JavaScript editor for programmers. An industry-award winner, UltraEdit supports disk-based 64-bit file handling (standard) on 32-bit Windows platforms (Windows 2000 and later). Some of its award-winning features comprise of the following categories - It has an unsurpassed power, it comprises of performance, startup, & file load. It is customizable and you can configure it, has beautiful themes. OS integration (command line, shell extension), Blazing fast find/replace and find in files / replace in files and a fully integrated file compare.
Alternative Details

---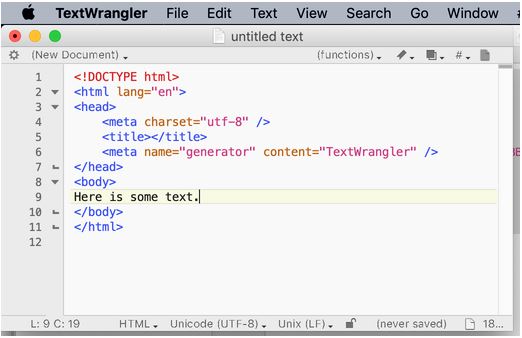 It is a powerful text editor which is for general purpose. And it is also a UNIX and server administrator's tool. In simple words, a text editor is a tool for simply editing text. You can use the text editor for the following purposes -You can do a wide variety of tasks like cleaning up data, editing configuration files on your Mac or server, to writing HTML or coding. It is free. TextWrangler is an all-purpose text and code editor for Mac OS, based on the same award-winning technology and user interface as BBEdit, leading professional HTML and text edit.
Alternative Details

---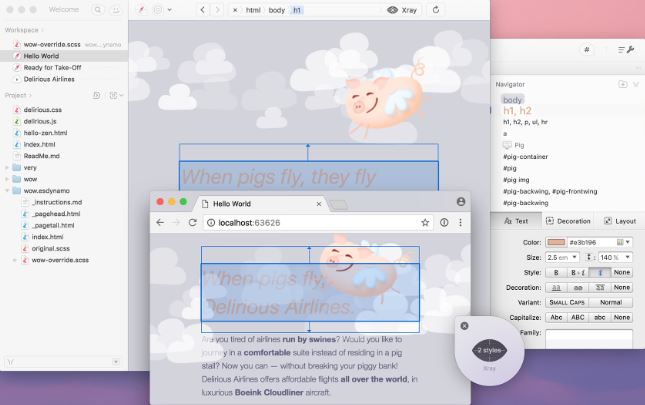 Espresso is definitely not a coffee, in technical terms if we see; it is a powerful text editor for the web developers. It comes from the creators of CSSEdit. Some of the distinguishing features of Espresso are - that Espresso helps you write, it helps you to create code, you can also do the design, you can build and publish with flair and efficiency. It also has sophisticated text features. Plus it offers amazing Live Preview with Browser Xray, CSSEdit tools. There is also a section called the Navigator. It also has Dynamo auto-building, and lastly, it has a Server Sync.
Alternative Details

---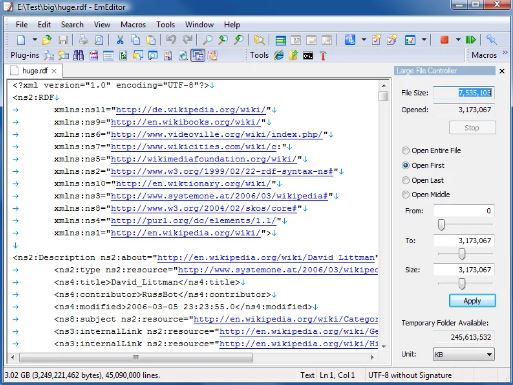 It is a quick Unicode 64bit text editor for Windows 10/7/Vista/XP/2000. It supports extremely large files (up to 248 GB), binary files, comparison, multiline editing, easy numbering, scriptable macros, CSV files, script keyword etc. Some of the interesting features of the EmEditor are as follows - It helps in finding and replacing with regular expressions supporting Unicode, It has a special Keyboard, toolbar, menu, font, and color customization. In this, the window can be split to a maximum of 4 panes. Apart from that it is Clickable URLs and email addresses, Microsoft IntelliMouse support, Print features (print preview, color print, header/footer).
Alternative Details

---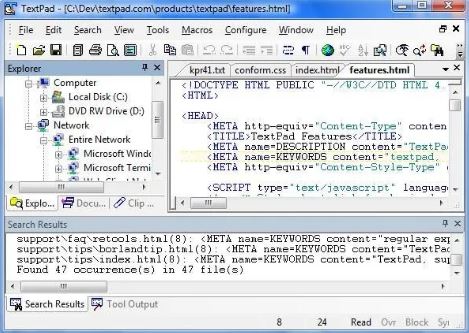 To satisfy the most demanding text editing requirements and needs, TextPad is designed to provide the power and functionality to it. TextPad is easy to use a text editor that has support for syntax highlighting, regular expression search support, automatic block indent, macros, file compare, text sorting, and much more. Some of the features - You can easily edit huge files up to the limits of 32-bit virtual memory, It also supports UNC style names and long file names with spaces, it has a CUA compliant keyboard commands. The languages which it supports are English, French, German, Italian, Portuguese, & Spanish.
Alternative Details

---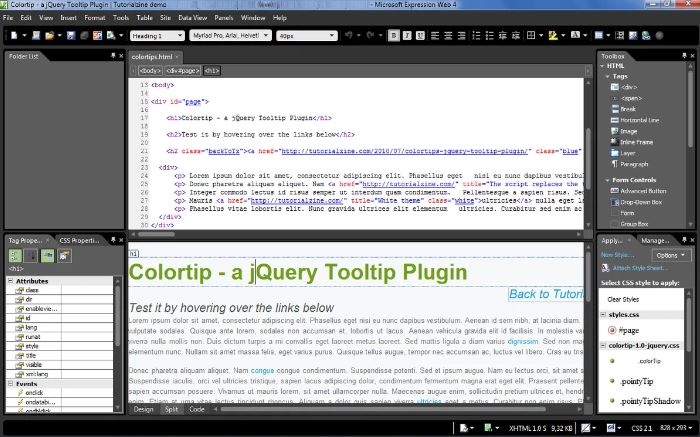 It is a part of Microsoft's Expression Studio, is an HTML editor and general web design software. Expression Web can design and develop web pages using XML, CSS 2.1, ASP.NET or ASP.NET AJAX, XHTML, XSLT, PHP and JavaScript. It uses its own standards-based rendering engine which is different from Small Internet Explorer iconInternet Explorer's Trident engine. Its features are - Publishing SketchFlow Prototypes to SharePoint, New Behaviors in Blend, Plus Design a UI without writing Code, Write Add-ins for Expression Web with HTML & JavaScript, Improve your search rankings with SEO Diagnostics, and Encoding and broadcasting live events.
Alternative Details

---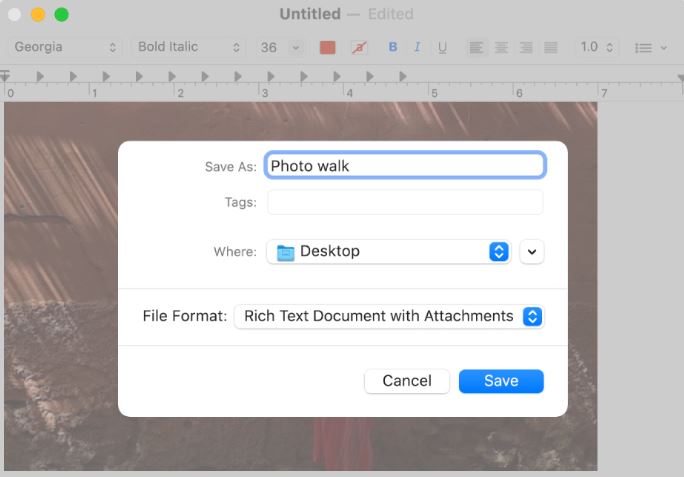 In case if you have to create text documents, then TextEdit comes into play. It is a highly multipurpose word processor, including tools to format and layout your page, edit and stylize text, check to spell, creates tables and lists, and import graphics. It works with HTML, and you can even add music and movie files. There are many things that you can do in TextEdit. Some reason, you must have at one point somehow associated files that do not have an extension as text files that open up in TextEdit. These are important system files that required your Mac to run.
Alternative Details

---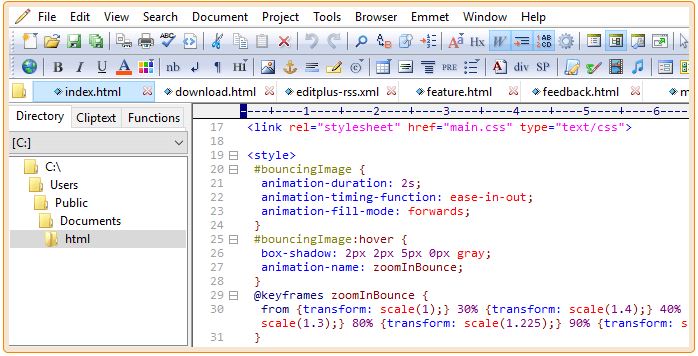 It is a text editor, HTML editor and programmer's editor for Windows. One of the best things that can be done is that your Notepad can be replaced with it. It offers some of the best features for webpage authors and programmers. Some of the striking features of EditPlus are as follows - It offers a tabbed document interface. There is also a feature of drag and drop, Spell-checker (Spell checker doesn't distinguish between text and code), Supports text encoding formats such as Unicode, for international writing systems, Find and replace over multiple documents, Auto-completion, Bookmarks, Syntax highlighting and code folding.
Alternative Details

---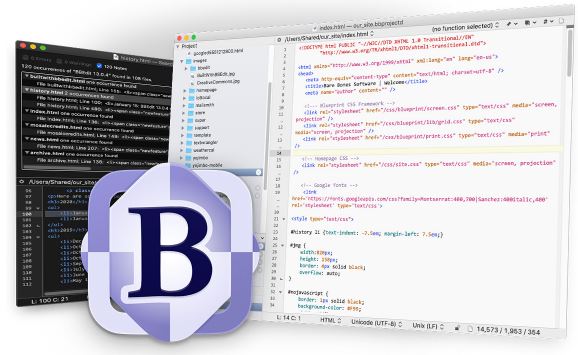 This application is a specialized HTML and text editor for the Macintosh. Because the need of the web authors and the software developers increased, that is one of the reasons why it was specially made. This is an award-winning product. It offers an abundance of features which are high in performance and good for editing work, searching and also for the manipulation of text. The application has a trial version with limited functionality after 30 days. So, now you can also use the trial version of it and see how it works for your developer work, etc.
Alternative Details

---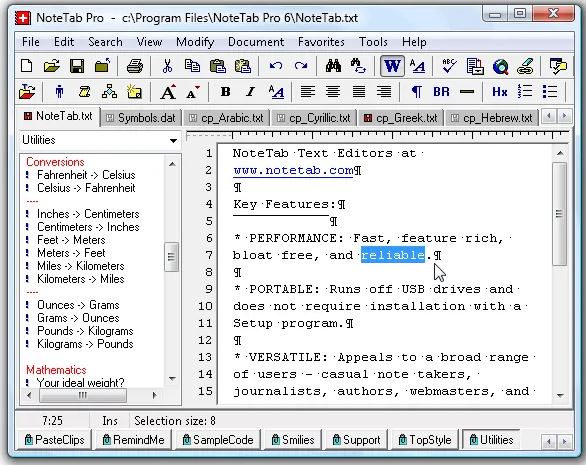 NoteTab is also one kind of editor which is packed with time-saving productivity tools, which no other text or HTML editor will have. Some of the interesting features of the Note Tab are as follows -It offers a disk search. Apart from that it also offers for replacement i.e. you can now change the content of the file without even opening them. It is made even easier with the option of replacement. And it is also hassled free and customizable menu shortcuts, read and write EBCDIC files, text templates, text-to-HTML conversion, and tag-stripping, regular expression handling, including multiline regex.
Alternative Details

---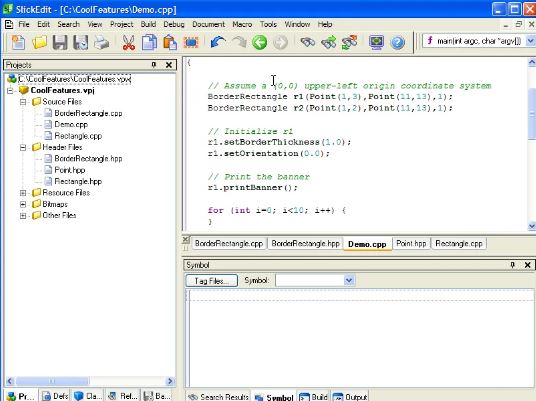 It is a cross-platform, multi-language code editor that gives programmers the ability to code in over 40 languages on 7 platforms. There are many interesting features of the SlickEdit. It helps the authors and the developers in editing and now with the language support, it's easy for the developers worldwide to do their work. It has one of the most powerful features of Java which is now available. It includes a versatile set of symbol analysis. Its features also include navigation, combined beautify while typing builds, symbol coloring, powerful version control integration, syntax indenting, syntax expansion, Java debugger, and beautifier.
Alternative Details

---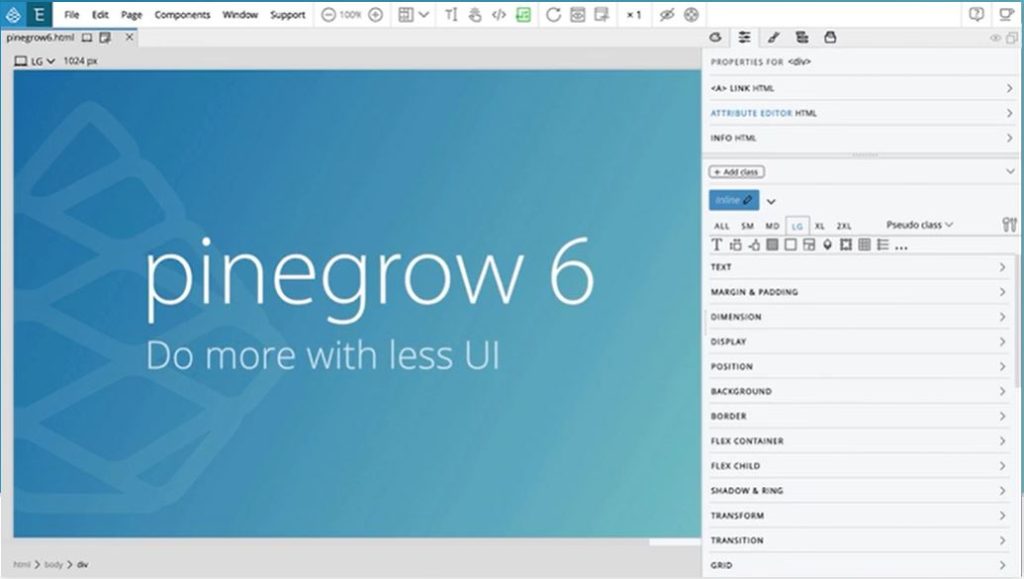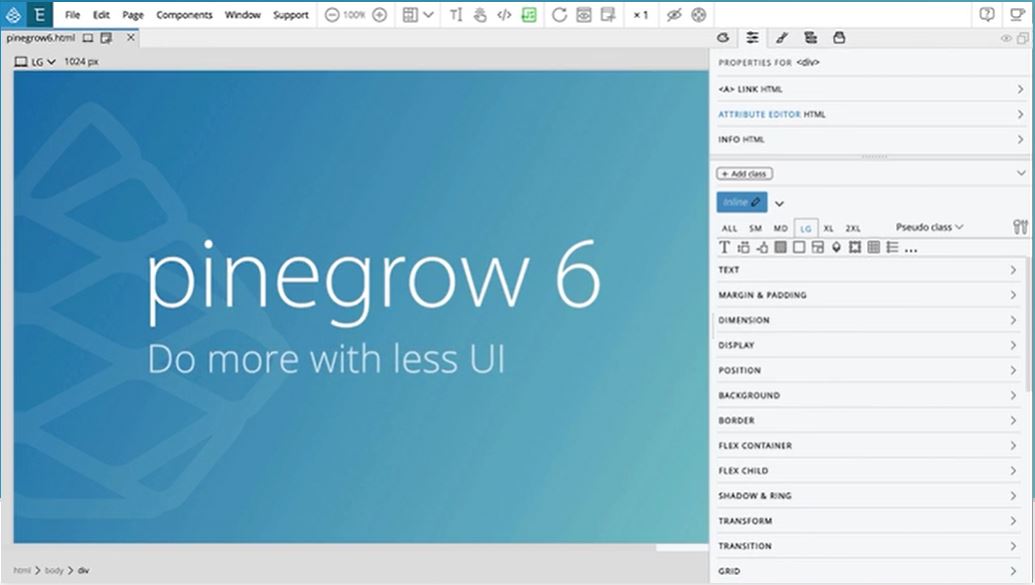 Pinegrow Web Editor is a desktop application that will allow you to build websites faster i.e. responsive websites. You can do it with the help of live multi-page editing, CSS styling and smart components for Bootstrap, Foundation, AngularJS, and Word Press, either visually or through code. Some of the interesting features of Pinegrow Web Editor are as follows- you can compare, the difference is that there is a direct action of storing the Word Press in HTML code by the Pinegrow web editor as element attributes. But the case is Pinegrow Theme Converter stores actions in a separate file maps.
Alternative Details

---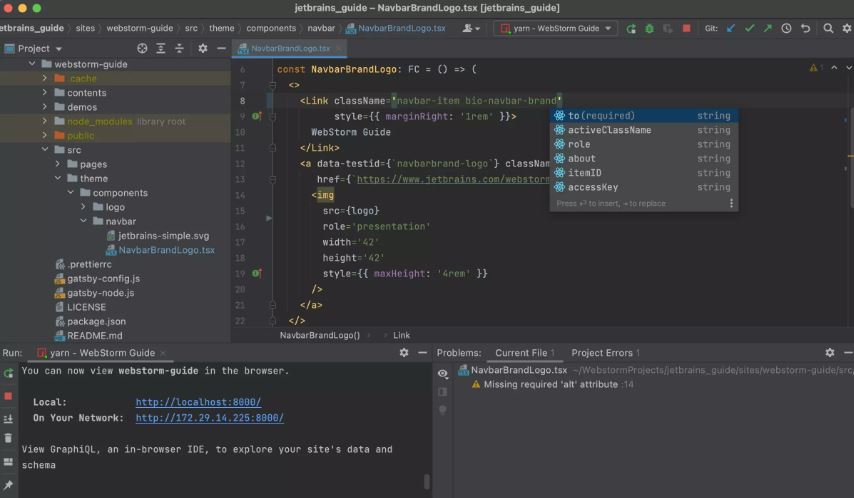 WebStorm from Jet brains is a commercial IDE that is for JavaScript; CSS & HTML built on JetBrains' IntelliJ IDEA platform. WebStorm provides automatic code completion, on-the-fly code analysis, refactoring support and VCS integration. Some of the striking features of WebStorm are as follows - It has intelligent coding assistance. Apart from that, WebStorm also brings you smart coding assistance for JavaScript and compiled-to-JavaScript languages, Node, etc. It also offers to debug; you can also do tracing and testing. WebStorm provides powerful built-in tools for debugging, testing and tracing your client-side and Node, Seamless tool integration, IDE features.
Alternative Details

---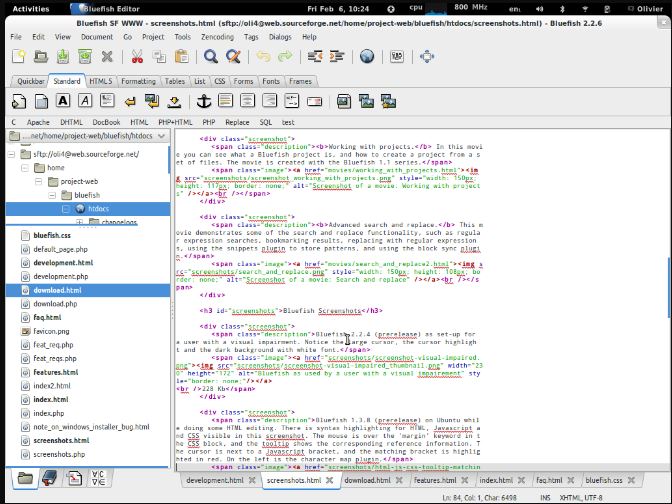 Bluefish editor is one of the most powerful editors which are made especially for the programmer's and also the web designers and authors. There are also additional and many options of writing websites, scripts, and programming code, etc. Bluefish supports many programming and markup languages, and it focuses on editing dynamic and interactive websites. There are many features of the Bluefish editor- A What You Write Is What You Get interface, multiple document interface, will easily open 500+ documents (tested 3500 with documents simultaneously), Customizable syntax highlighting based on Perl compatible regular expressions, with subpattern support, and Anti-aliased text window.
Alternative Details

---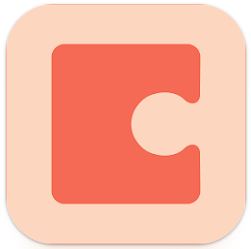 Coda is mainly for the web. It is a fast, clean and powerful text editor that you can have. It is perfect for pixel preview. It is a built-in way to open and manage your local and remote files. Some of the interesting features of Coda are -Touch Bar On the new MacBook Pro, switch instantly between editor and preview, comment lines in a flash, and much more, Speed. Syntax highlighting is anywhere from 4 to 10 times faster, Symbol parsing is 10 times faster. It's real zippier, Editor Improvements, Vertical indentation guides, Customizable column guide, Color-coded traditional or visual tabs.
Alternative Details

---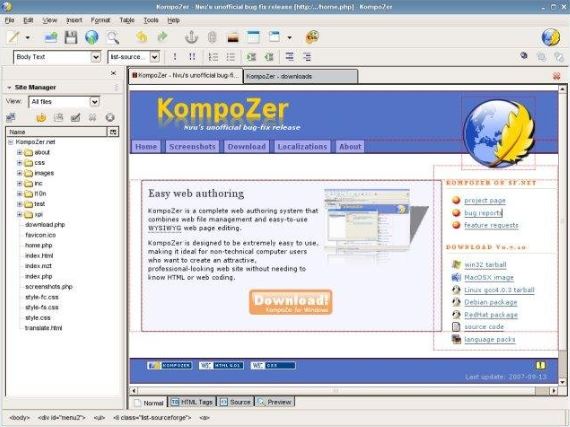 It is a complete web authoring system that combines web file management and easy-to-use WYSIWYG web page editing. KompoZer is designed to be extremely easy to use, making it ideal for non-technical computer users who want to create an attractive, professional-looking web site without needing to know HTML or web coding. It is based on the Small NVU iconNVU source code. It has many interesting features - Tabbed editing allowing you have multiple pages or sites open in one window, Integrated file management via FTP, Forms, tables, and template support, Color picker helps you to quickly know the hex values of the colors you need.
Alternative Details

---