It is an open-source photography raw developer and workflow application. It is a virtual darkroom and light table for the photographers. The digital negatives can also be managed in the database which will help you to view through the zoomable light table. This will enable you to develop and enhance the raw images. It has been created by photographers for photographers. The editing of the images is done non destructively through the pipeline of Darkatble. The original picture will not get modified as the professional colour management ensures the fidelity when you print. The workflow also gets speed up.
If darktable is not working as usual at this time or maybe it's down permanently then here are some of the best alternatives to darktable which you will surely enjoy.
So, We have got your back! if you want to try some other Programs like darktable then here are some of the best darktable alternatives that you should try:
---
Best Alternatives To darktable
---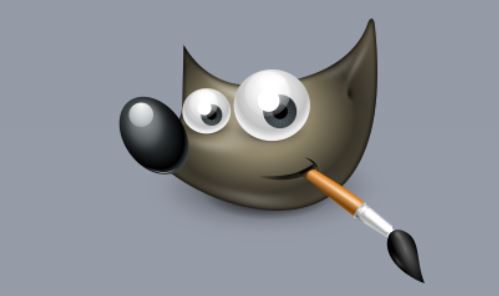 GNU Image Manipulation Program is a free distributed program for the tasks like image composition, image authoring and photo retouching. It has a lot of capabilities as it can be used as a paint program, a system for the batch processing, program for the photo retouching, image format converter and much more. GIMP is extensible and expandable. It is designed as such which can be augmented with the extensions and plug-ins to do anything. The advance interface helps in allowing everything even from the simple task to the complex procedure of image manipulation which can easily be scripted with it.
Alternative Details

---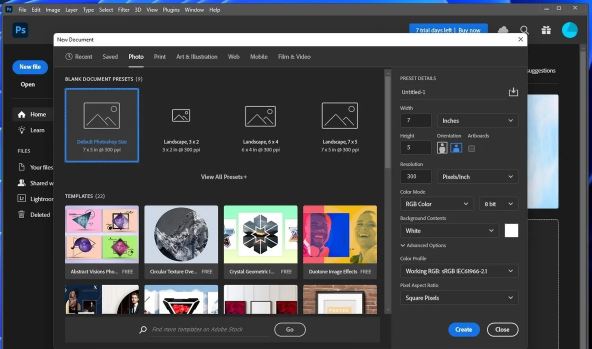 It is software which is basically used for graphic design, digital art, and image editing. Adobe Photoshop uses layering which will allow flexibility and depth in the editing and design process. It also provides powerful tools for editing and when these are combined, it becomes capable of anything. It used its own PSB and PSD files formats for supporting various features. Along with Photoshop, It also publishes and develops Photoshop lightroom, Photoshop elements, Photoshop Sketch, Photoshop express, Photoshop mix, and Photoshop fix. It can also be extended by Photoshop plugins which are the add-on programs.
Alternative Details

---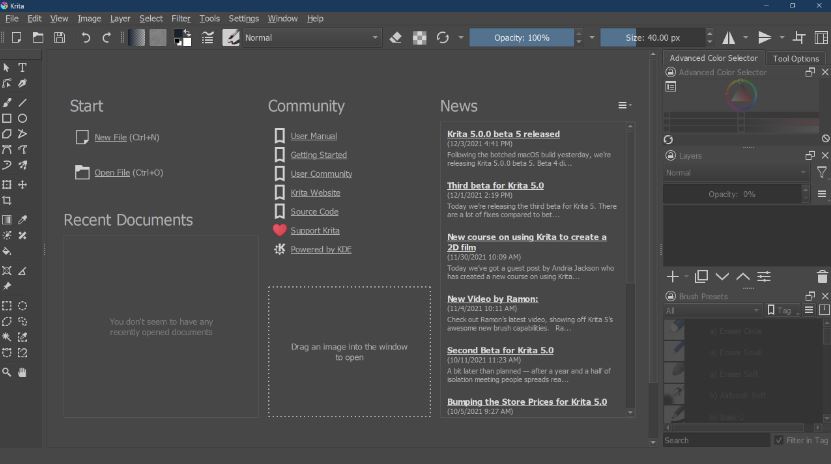 It is a free raster editor of graphics which are basically designed for the animation process and digital painting. It features colour management t, advanced brush engine, accelerated canvas (open GL), vector artwork, and layer management which are group-based and also customization profiles which are switchable. It runs on UNIX-like OSes and windows and it's written in Qt. Krita also has multi-cultural references. The current version of Krita is developed with KDE Framework 5 and Qt 5. It has been basically designed for illustrators, texture artists, concept artists, VFX industry and matter artists as it is very useful for them.
Alternative Details

---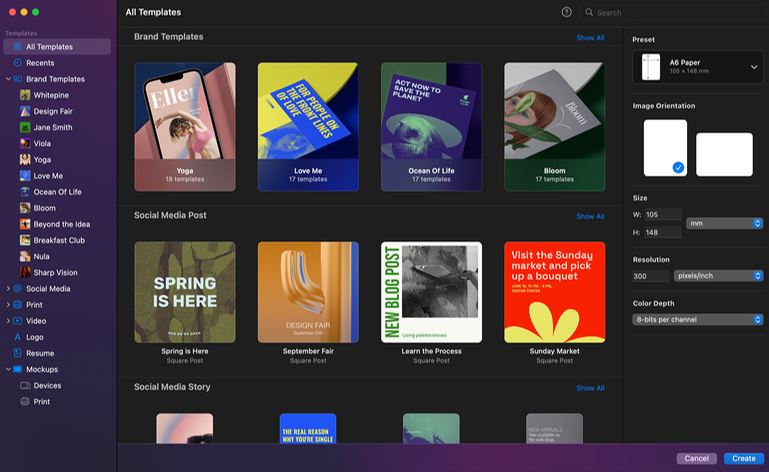 Pixelmator is easy to use, beautiful and powerful photo editor basically for iPad. It has the collection of desktop-class editing tools, amazing machine learning film emulation presents are in it and it has the repair tool as well which will help you to remove the unwanted objects from any of your pictures. It also provides support for the editing of the RAW images. It is the best way for editing the photos on your iPad. With this image editor, you can make a professional image that looks powerful and amazing with its amazing features.
Alternative Details

---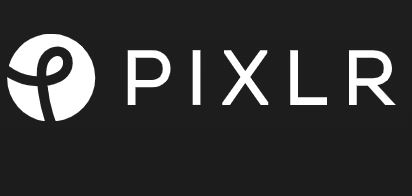 It is a photo editing tool which is simple and fast. It has a lot of features which really makes it a good option for photo editing. You can very easily create the new image with this editing tool, grab any image or capture a picture from any URL location. It is also compatible with a lot of computers. It also has an express tool which provides a variety of changes which are fast and fun. It is really the best choice for the beginners as it is very easy to use and has advanced features.
Alternative Details

---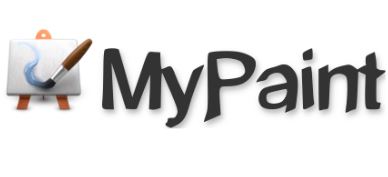 It is an open-source and free raster graphics editing program which is for the digital painters. It focuses on painting rather than post-processing and image manipulation. It is available on macOS, UNIX like and Microsoft windows. It is extensible and has pressure-sensitive support for graphics tablets. It has a simple interface and layer management. MyPaint also has brush engine which is custom procedural which is optimized for use with the graphic tablets. The brush library of the MyPaint is available as a Krita plugin. It has a dynamic brush library which helps you to easily paint as you want.
Alternative Details

---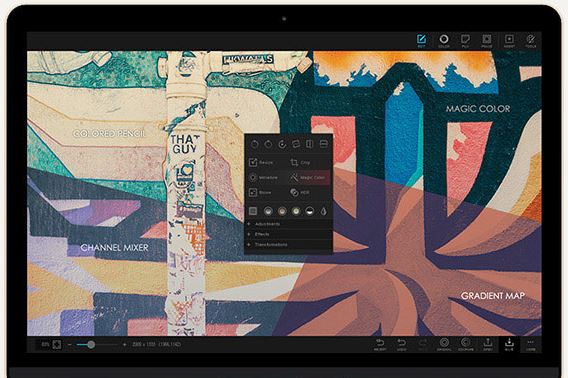 It is a very easy and fun photo editing software which will enable you to enhance and fix your photos. There are a lot of features in photoscape like viewer which lets you view your photos and you can create a slideshow. You can also edit multiple photos and take the print of the portrait shots or passport photos. For creating the animated photo, multiple photos can be used. Even the multiple photos can also be attached horizontally or vertically for creating a final photo. You can even capture the screenshot and then save it as well.
Alternative Details

---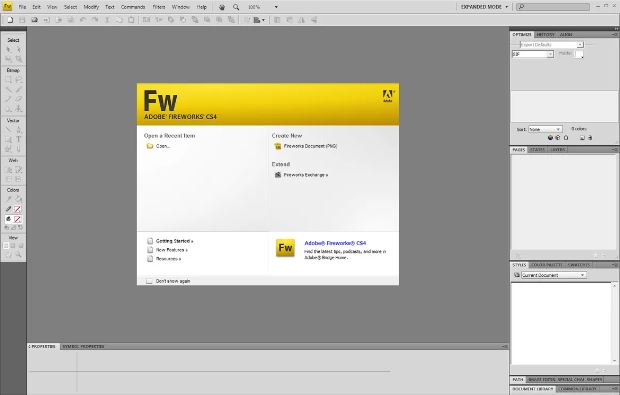 It is a vector graphics editor which is basically made for web designers. It was created for them to create the application interface and website prototypes. It has various features which include slices and these are the segments of the image that gets converted to the HTML elements. This was also designed so that you can integrate with various other adobe products like adobe flash and Adobe Dreamweaver. Adobe fireworks support vertical and horizontal lines which just act like the real world ruler that helps you to draw, place the content and compose the image.
Alternative Details

---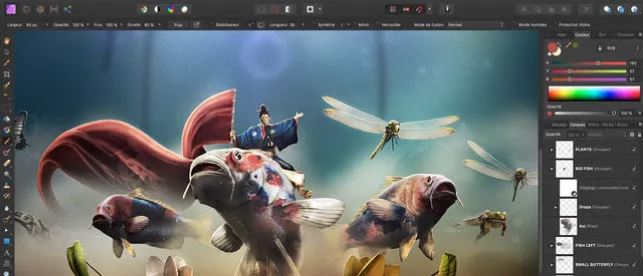 It has really become the first choice for all the creative and professional photographers who love its power, precision, and speed. It is built with the latest technology and is the photo editor which can be integrated across Windows, iOS, and macOS. You can really enhance and correct the images with the curves, white, black, levels, and HSL, white balance, highlights and shadows. There are a lot of other non-destructive adjustments that can also be previewed at the same time and edited. The corrections can also be made quickly; it has a lot of retouching tools and various features for helping professionals.
Alternative Details

---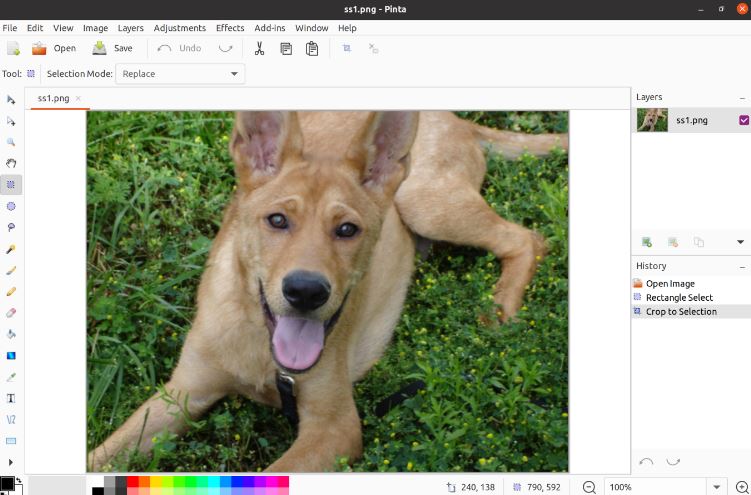 This image editor is image editing and painting freeware that is modelled after Paint.Net. It provides its users with a very simple and powerful way to manipulate and draw images on Linux, Mac, and Windows computers. Pinta helps in tracking your history which you can also be undo anytime you want. There are more than 35 adjustments and various other effects which can be used for tweaking your pictures. The drawing tools can be used easily for drawing freehand, rectangles, lines and eclipses. The layers can also be used for separating the elements.
Alternative Details

---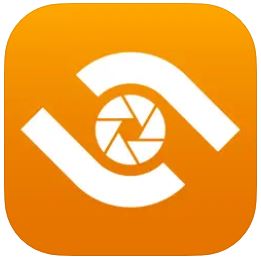 In this digital world, everyone wants to look the best in his photo but it's very difficult to get the best photo every time. You don't have to worry as the ACDsee has solved all the problems related to your photo. The ACDsee is an image viewer, editor, and organizer which you can easily run on the windows and iOS. It helps you to edit the raw image in the best way possible because of it very fast with different categories and geotagging. ACDsee also provides you with video editing software which will help to edit and make your videos better than before.
Alternative Details

---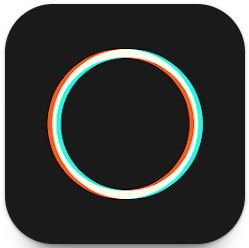 Polarr is a photo editor that helps the beginner and the experts to make their photos better. The photographer always wants to manage or edit the photo like curves, light adjustments, layer support, etc. Polarr photo editor helps you to create and customize your own filters. There are very local adjustments that will make your photo better with the help of a depth mask, brush mask, color mask. The goal adjusts in-app include the color, light, detail, etc. the polarr app is available on the platform and if you go for the pro subscription it will follow on your all devices.
Alternative Details

---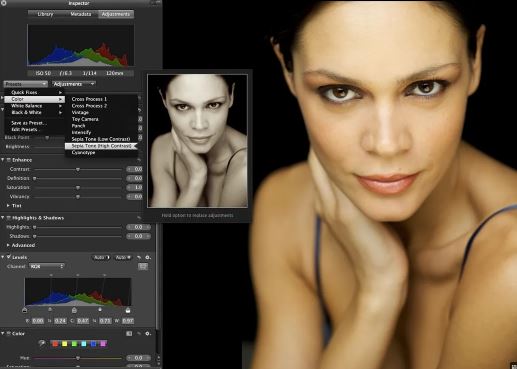 Aperture is the software developed and provided by the apple only for the macOS operating system. We all want to look as much as better in our photos so aperture will help you to edit your photos which will make you look prettier than before. Aperture helps you manage all the images such as organizing the images by keyword, face recognition and places with the help of the GPS. It also helps you in handling post-production like importing and organizing image files, applying necessary adjustments, displaying slideshow and printing photographs also. Aperture will help all the macOS users to have a better photo all over their social life.
Alternative Details

---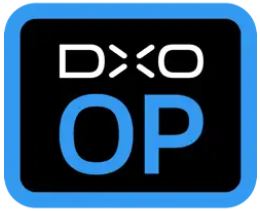 DxO Labs is the French company that has developed the image processing software DxO OpticsPro. It helps the people to edit his image in a non- destructive stream. There is a lot of features will help you to make your image look like a perfect click, some of the features are degraded filter, correction tool, masking brush, etc. DxO OpticsPro comes in two options essential and elite. Essential one doesn't have the prime modules and clear view. If you want to get the elite edition you have to purchase it. DxO OpticsPro will help you to fine-tune your image with some color adjustments as well.
Alternative Details

---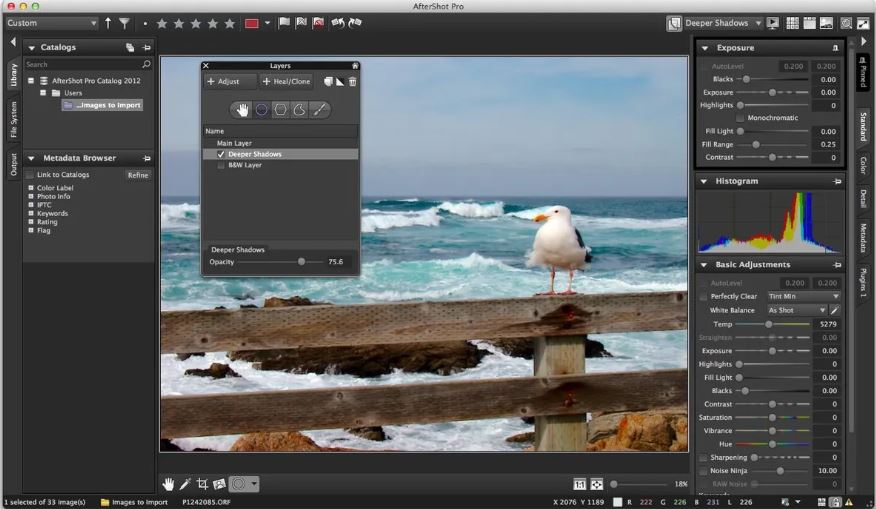 AfterShot Pro is the photo editor software that enhances your photo so that it looks more attractive. The after shot pro is the proprietary raw image photo editor software introduced by Corel. The best part of this AfterShot pro is that it is much faster than the other photo editor's software. It helps to save your money as well as time. It takes very little time to edit and process the image. Now there is no need to spend a lot of time on the computer to edit the image. It helps to simplify the photo management and ultra-fast workflow with the powerful batch processing.
Alternative Details

---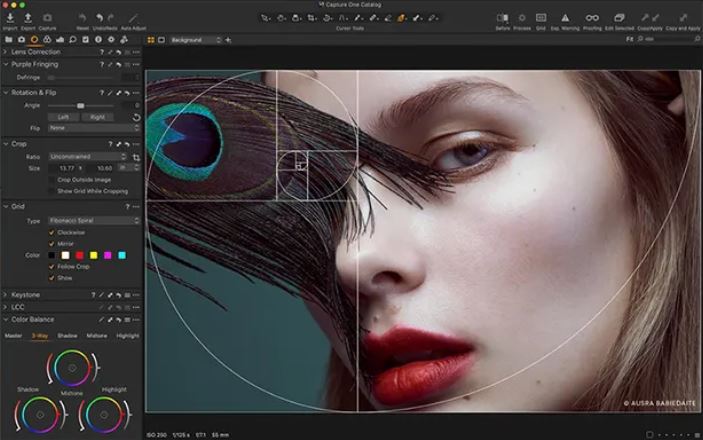 Everyone in this social world wants his social accounts to be better than others. Capture One Pro is a very powerful editing system that helps you to manage and edit your photos better than before. To make your photos look better Capture One Pro provides the right tool that makes your editing process smoother and easier. The best part of the Capture One Pro is that you can shoot the photo and preview it directly to your computer. It has a very attractive and smart interface which makes photo editing very simple and easy. Capture One Pro help to reduce the noise from the photos and make it more beautiful.
Alternative Details

---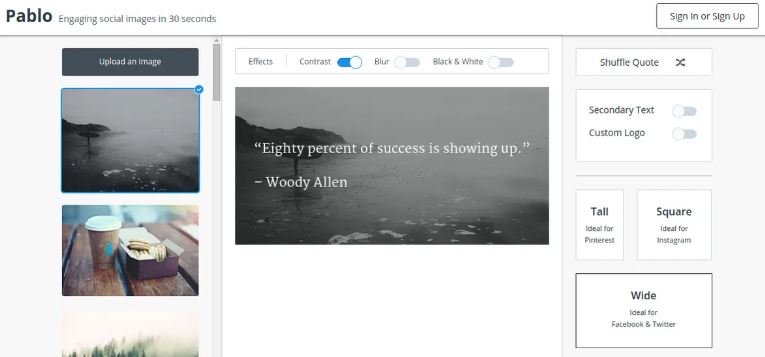 PABLO is the video and photo editing app that is only available on the app store. The apple users can only have access to this photo editing software. This software will help a lot of apple users to be more creative with their photos and videos. The Pablo provides you a higher time frame rate, bigger resolution and all the expert feature's which is necessary. There are a lot of other features like fading trails, pause exposure, mirror exposures. These features make your editing very simple and easy. Pablo also helps you to select the background selection in which you can start a light painting on a pre-existing image or you can take a new one.
Alternative Details

---
Fotor is one of the best and the wide photo editor app which helps you to edit your photos as never before. The Fotor is not only a photo editor app it also provides you the full freedom to explore yourself with the events and you get the reward on a weekly basis by Fotor. You can also license your photo to PxBee which is the place where all the professional and creative communities connect with each other. The Fotor Photo Editor updates all the stickers, borders, photo frames, and fonts on a weekly basis. Fotor has made the photo editing simple and fun.
Alternative Details

---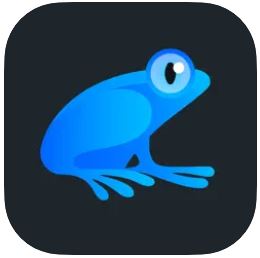 Editing a photo is not an easy task, you need a set of tools to make you your image better and perfect. Photo editing is not just for the pros in photography. Ribbet has made editing the photos very simple and easy. It provides you with all the necessary tools like crop, exposure, color, resizes which helps to look at your image taken by a pro only. There are other lots of features that will help you to make your image better such as grid collage maker and photo effects like stroke, drop shadow, bold, italic, transparency, color, paragraph alignment, etc.
Alternative Details

---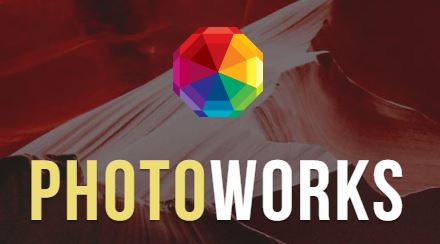 Photoworks is a photo editor which you can have on your pc and make experiment with your photos as much as you can. Photos are not good at one click it also have to be edited and give it a final touch. Photoworks help you to give the image the best and final touch which makes it more beautiful and attractive. There are a lot of features like remove blemishes, smooth skin, sharpen the photo, add depth and instant enhancement as well. You can create an attractive landscape within a few minutes as it provides you with the sky contrast, vibrant colors, sharpen photo, etc.
Alternative Details

---