It is an open-source 2D CAD application for Windows, Apple and Linux. It was originally called as QCad then CADuntu. It is based on Qt, which is a leading cross-platform application and UI development framework. It can read other files and also DWG files and the latest nightly built. It writes DXF files, but can also export SVG, JPG, PNG, PDF, and other files. It has layers, blocks, splines, polylines, and ellipse tools, advanced tangent line & circle tools, transformation tools, an advanced snapping system. Because LibreCAD focuses on 2D geometry it is fast and lightweight.
If LibreCAD is not working as usual at this time or maybe it's down permanently then here are some of the best alternatives to LibreCAD which you will surely enjoy.
So, We have got your back! if you want to try some other Programs like LibreCAD then here are some of the best LibreCAD alternatives that you should try:
---
Best Alternatives To LibreCAD
---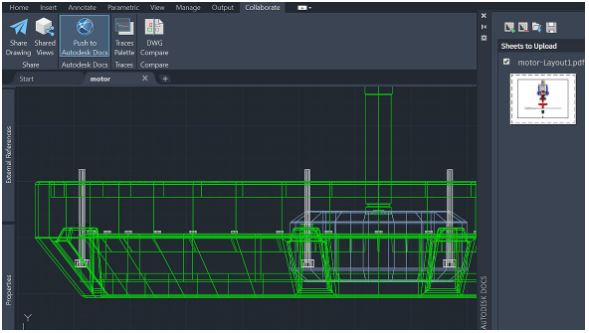 AutoCAD is a former name of AutoCAD360. AutoCAD is a computer-aided design (CAD) program used for 2-D and 3-D design and drafting. AutoCAD is developed and marketed by Autodesk Inc. and was one of the first CAD programs that could be executed on personal computers. You can easily edit, view, and share DWG drawings through a web browser or mobile device. Now you have the freedom to work anywhere and with anyone. AutoCAD is a computer-aided software drafting program. It is used for a number of applications like creating blueprints for buildings, bridges and computer chips to name a few.
Alternative Details

---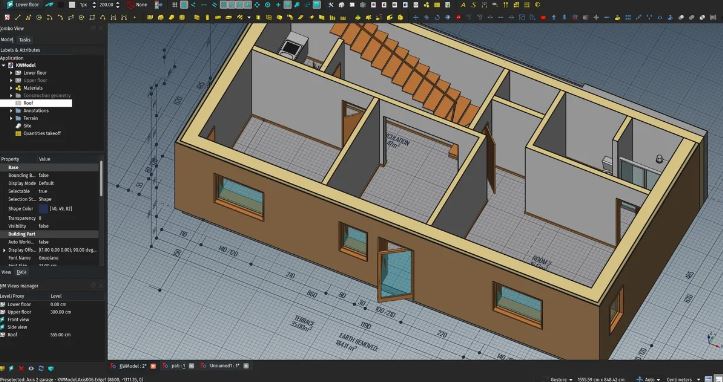 It is one of the general-purpose parametric 3D CAD modelers. It is a completely open-source development. It is intended specifically at mechanical engineering and product design. And it also fits in a wider range of uses around engineering which comprises architecture or other engineering specialties. FreeCAD features tools similar to Catia, SolidWorks or Solid Edge. And it also additionally falls into the category of MCAD, PLM, CAx, and CAE. It is a feature-based parametric modeler with a modular software architecture which makes it easy to provide additional functionality without modifying the core system. It is free.
Alternative Details

---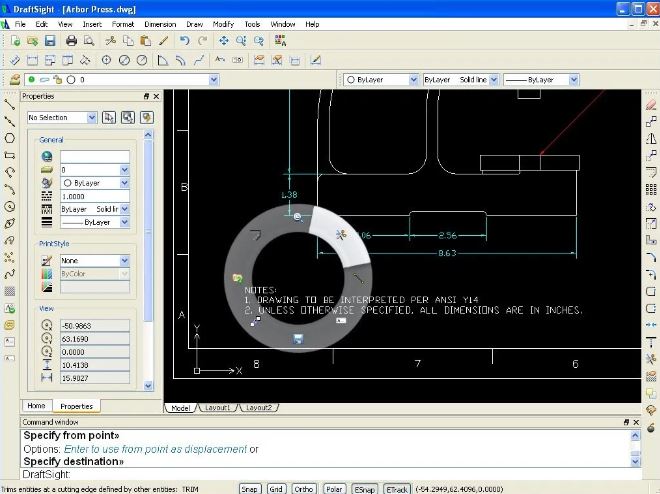 It is one of the most ambitious but also cheaper AutoCAD alternatives. It has its focus on 2 D CAD and support for 3D. It is a professional-grade, open 2D CAD product for users who want a better way to read, write and share DWG files. It is easy to use and is available for professional CAD users, students and educators to download and activate for free. Based on an advanced architecture, it has a small footprint, should take less than a few minutes to download, and runs on multiple operating systems, including Windows XP, Windows Vista and Windows 7.
Alternative Details

---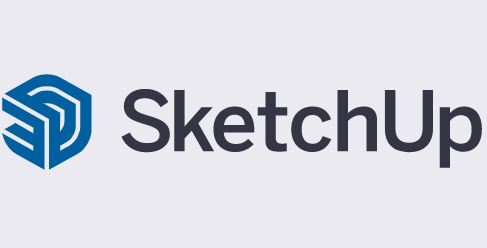 It is formerly known as Google SketchUp. It is one form of a 3D modeling computer program for a wide range of drawing applications such as architectural, interior design, civil and mechanical engineering, film, and video game design. And it is available in a version which is a freeware version it is SketchUp make. And there is also a paid version with additional functionality which is SketchUp pro. It comes with a special 3D gallery which will allow you to search for models and also you can share yours. These are many types of models that you can think of such as - furniture, houses, cars, statues etc.
Alternative Details

---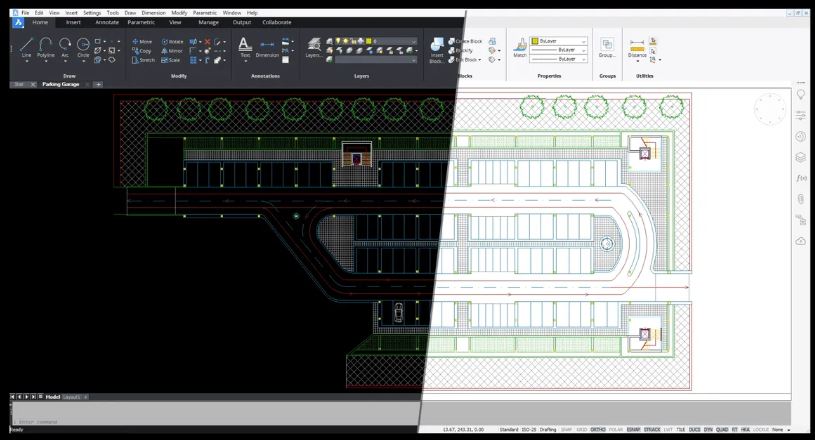 It is the first and also all in one CAD design solution in DWG. It will answer all your need be it any such as - 2D drafting, 3D modeling, mechanical design and BIM. It is one of the best cost-effective, innovative and familiar CAD solutions that you can ever have. It has already acquired intellectual property rights for constraints based parametric design tools, which permits the creation of application in the areas of direct modeling and also assembly designs. BricsCAD software is available for Windows, Linux, mac OS operating system. And it is available in six editions - classic, pro, platinum, BIM, mechanical and ultimate.
Alternative Details

---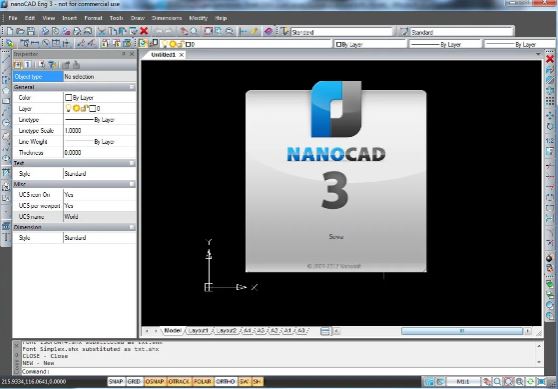 With native DWG support and full customization, NanoCAD is a pro-grade 2D CAD system. It is completely free for both business and professional purposes and also for personal use. It is a fast, lightweight and capable system and it is also un-crippled. It includes the following - A Classic CAD interface- in which any engineer can easily master nanoCAD as everything is available in the correct place- such as the menu button, icons, panels, command line and the command themselves can be easily recognized. This makes NanoCAD easy to migrate to since the enterprise needs no time to retrain its engineers also.
Alternative Details

---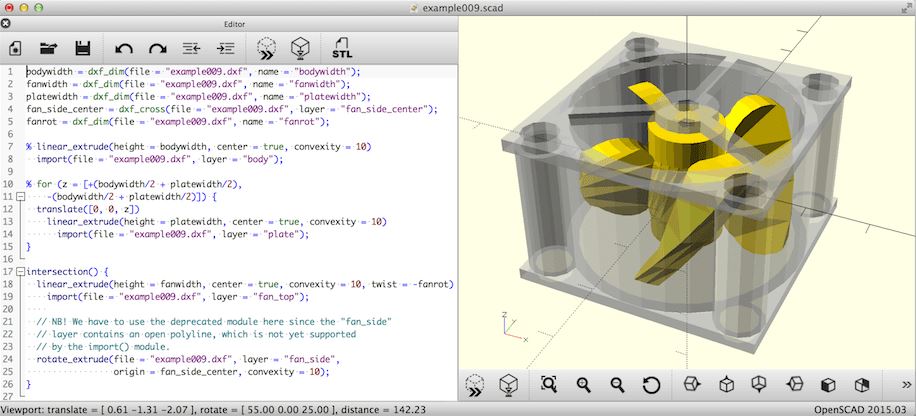 It is one kind of software that is made for creating solid 3D CAD objects. It is completely free and available for Linux/UNIX, MS Windows, and Mac OS. Unlike much other free software for creating 3D models, it will not aim at 3D modeling, but instead on the CAD aspects. Thus it might be the application you are looking for when you are planning to create 3D models of machine parts but pretty sure is not what you are looking for when you are more interested in creating computer-animated movies. OpenSCAD is not an interactive modeler.
Alternative Details

---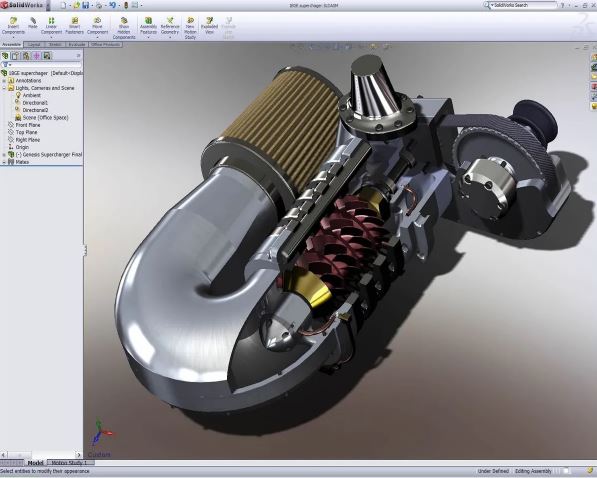 Solidworks is one of the main pieces of CAD software, which is a 3D computer-aided design. Though it also supports 2D designs, there are alternatives that support 2D designs that have more vigorous functionality in that regard.SolidWorks is only available for Windows, but there are several alternatives available on devices that run macOS, Linux-based operating systems, Android's Google Play Store, and the App Store (with CAD applications that are specifically optimized for iPad as well).SOLIDWORKS is a very productive 3D CAD software tool, with its integrated analytical tools and design automation to help stimulate physical behavior such as kinematics, dynamics, stress, deflection, vibration, temperatures or fluid flow to suit all types of design.
Alternative Details

---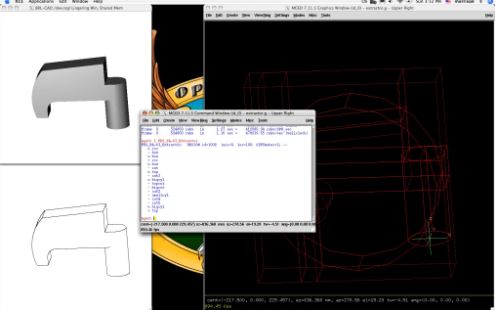 It is an open-source 3D geometry modeling system with a vigorous feature set developed over 20 years. BRL-CAD is a powerful cross-platform open source solid modeling system that includes interactive geometry editing, high-performance ray-tracing for rendering and geometric analysis, image and signal-processing tools, a system performance analysis benchmark suite, libraries for robust geometric representation, with more than 20 years of active development. The complete package is distributed in source code and binary form. It can be used for engineering and graphics applications. It also supports the ballistic and electromagnetic analysis also. It mainly uses CSG rather than a boundary representation system.
Alternative Details

---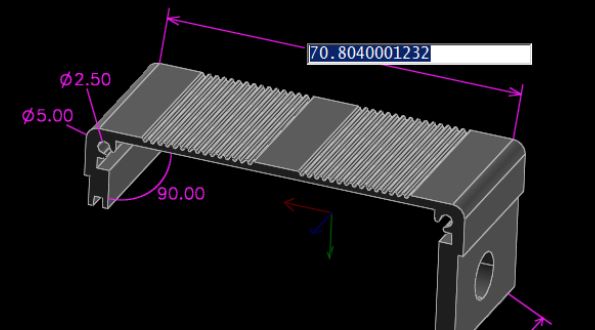 It is an Open Source 2D and 3D CAD (computer-aided design) program. It is a constraint-based parametric modeler with simple mechanical simulation capabilities. It is developed by Jonathan West hues. Its Applications includes the following - Modeling 3D parts - Draw with extrudes, revolves, and Boolean (union/difference) operations. Modeling 2D parts - Draw the part as a single section, and export as a DXF, PDF or SVG; use 3D assembly to verify fit. Preparing CAM data - Export 2D vector art for a waterjet machine or laser cutter; or generate STEP or STL, for import into third-party CAM software.
Alternative Details

---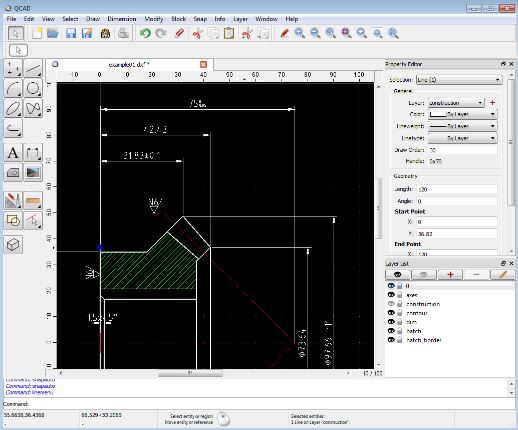 It is an application for computer-aided drafting in 2D. With QCAD you can create technical drawings such as plans for buildings, interiors, mechanical parts or schemas, and diagrams. QCAD is a free, open-source application for computer-aided drafting (CAD) in two dimensions (2D). With QCAD you can create technical drawings such as plans for buildings, interiors, mechanical parts or schematics and diagrams. QCAD works on Windows, Mac OS, and Linux. You can download QCAD today for free. QCAD is really a fantastic tool. Once you start using this tool, you will not want to go back to any other software. It is a great product for 2D drafting. And the prices are also fair.
Alternative Details

---
Onshape is the first full-cloud 3D CAD system. It runs in a web browser and on any mobile device. The Onshape CAD system allows multiple users to access and work on a single design concurrently over the cloud, using any computer, tablet or phone. Onshape is a computer-aided design (CAD) software system, delivered over the Internet via Software as a Service (SAAS) model. All free trials are based on the features of the Professional Plan. If you intend to purchase the Standard Plan you can still sign up for free trial of the Professional Plan first and purchase the Standard Plan at any time.
Alternative Details

---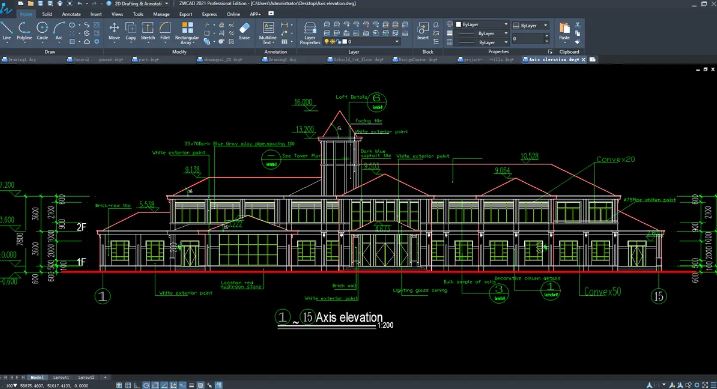 It is software which is highly reliable and powerful CAD tools. It meets all the needs of 2d to 3D design & drafting industry, it also includes architecture, engineering, construction (AEC), mechanics, electronics and anyone who creates CAD drawings. According to the ZWSOFT website, ZWCAD is "budget-friendly," has no mandatory annual updates, and comes with a non-expiring license. How "budget-friendly" is the product exactly? A permanent license for ZWCAD 2018 will cost between $799 and $999, depending on whether you purchase the STD or the PRO version. There are many good features of ZWCAD.
Alternative Details

---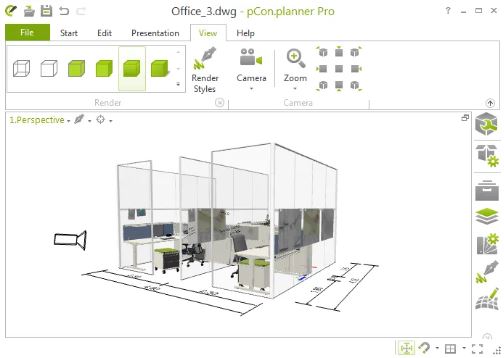 It is a professional furnishing 2D to 3D tool which anyone can use. The pCon.planner is a cost-free application allowing you to comfortably and professionally create complex furnishing concepts and to visualize them in a photo-realistic quality. File Formats comprises of DWG, DXF, 3DS, SKP, etc. The language in which it is available is English, German, Dutch, French, Italian, Portuguese, Romanian, and Spanish. There is also a free of charge version available which is without configurations capability as well as cost-based version i.e. the ME and PRO version.
Alternative Details

---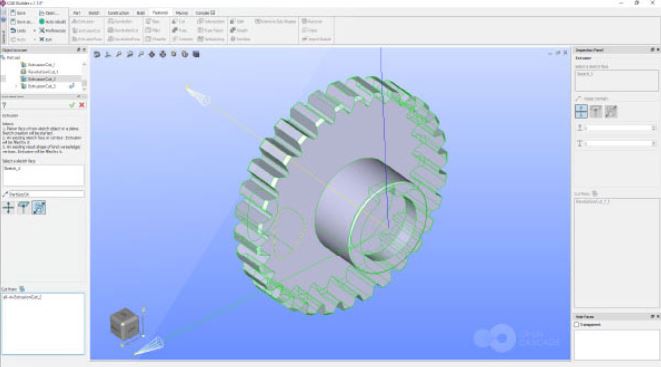 Open CASCADE Technology is a software development platform freely available in open source. It includes components for 3D surface and solid modeling, visualization, data exchange, and rapid application development. Open CASCADE Technology can be best applied in the development of numerical simulation software including CAD/CAM/CAE, AEC, and GIS, as well as PDM applications. There are many companies that choose open cascade technology because it has strong competitive merit over the other CAD cores/tools. Its features are as follows - it has no license fees, it has access to source code. It has product continuity, it is also one of the most reliable ones. It has openness and interoperability.
Alternative Details

---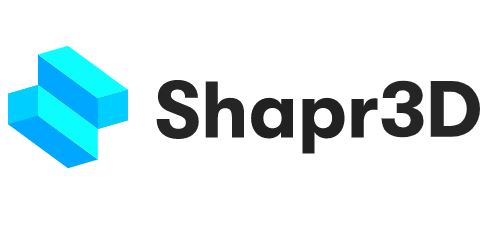 It is a revolutionary 3D modeling software created exclusively for your iPad Pro and your Apple Pencil. It is the only truly mobile CAD app - a quick but precise way to create 3D models for engineering, design, 3D prints, and more. Shapr3D is compatible with ALL major CAD software. You can export your works into an STL, STEP, or an IGES file. If you're using your Apple Pencil, Shapr3D functions as a state-of-the-art modeler, enabling you to produce designs without limitations. Without the Pencil, it runs as a lightweight, fast and portable CAD viewer to showcase and explore modeling work on the fly.
Alternative Details

---
It is a 3D computer-aided design software for product design and engineering. Its products offer a flexible and comprehensive set of software for 3D mechanical design, product simulation, tooling creation, and design communication. Inventor takes you beyond 3D to Digital Prototyping by enabling you to design, visualize, and simulate your products. Its features comprise of the following - A Design which integrates all design data into a single digital model. Visualize which creates a virtual representation of your final product to market it before it's built. Next is Simulation it digitally simulates your product's real-world performance.
Alternative Details

---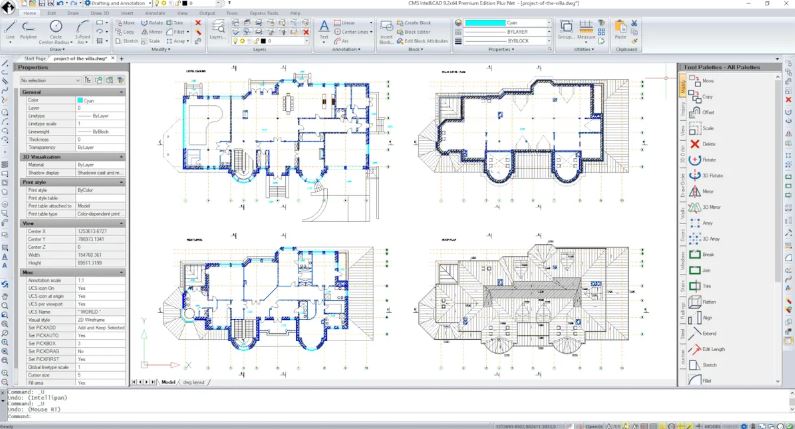 It is a full-featured Compatible CAD Software. CMS IntelliCAD also offers a full suite of 2D and 3D AutoCAD software compatible drawing tools! It is the smartest choice for anyone who creates or communicates using CAD drawings. It has many extensive features. Some of its features which it comprises of are - 3D modeling, 3d renderer, BIM import, Command-Line support, Construction layers, Constructive geometry, Data export/import Drawing 2D, DWG compatible, DWG support, Extruding sketches, Import 3D models, IntelliCAD Native. DWG file support, parametric vector shapes, Project overview, Real-time rendering, Realistic rendering Surface Modeling, Vectorize raster images, Workflow Designer etc. are some of its distinguishing features.
Alternative Details

---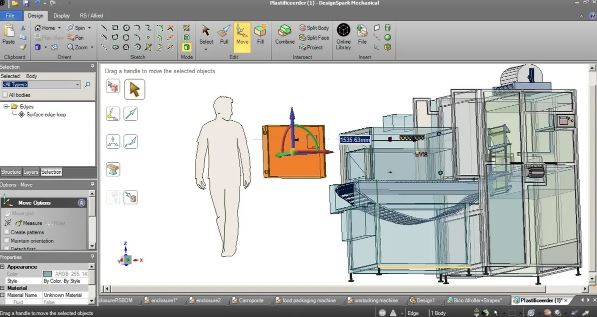 DesignSpark Mechanical is a 3D modeling software reported to be easy to use so that all engineers will be able to create and share models. Rapid prototyping idea is fully supported through this software, through Space Claim's 3D direct modeling methodology using the Pull, Move, Fill and Combine tools that allow a user to interact with digital 3D objects like modeling with clay, all available in the free 3D CAD version. Within the software, 3D models of more than 45,000 products are available in the RS Catalog for download. There are many more features of the design spark mechanical.
Alternative Details

---
Through CorelCAD you can now easily enhance your visual communication expertise with the precision of superior 2D drafting and 3D design tools. It is available in CorelCAD 2019. It's the smart, affordable solution for drawing detailed elements in technical design. CorelCAD is a CAD solution ideal for technical design works that require detailed elements. The computer-aided design software can be used for 3D drawing, design, and printing, as well as for 2D drafting. It is equipped with 2D drafting and 3D design tools that aimed at achieving precision.
Alternative Details

---
ArchiCAD offers computer-aided solutions for handling all common aspects of aesthetics and engineering during the whole design process of the built environment such as buildings, interiors, urban areas, etc. COBIE is the abbreviation of Construction-Operations Building information exchange, a specification used in the handover of Facility Management information. ARCHICAD uses its robust IFC data exchange capabilities to produce data output that is easily converted into COBIE documentation. Some of the features of ArchiCAD are as follows - Façade design, Parametric custom profiles, Expression-based properties, Faster and smoother 2D navigation and also Productivity & workflow enhancements.
Alternative Details

---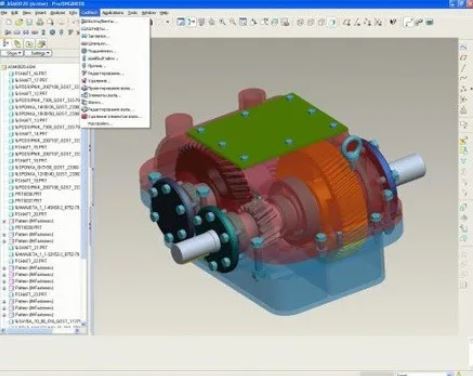 It is the standard in 3D product design, featuring state-of-the-art productivity tools that promote best practices in design while ensuring compliance with your industry and company standards. Integrated, parametric, 3D CAD/CAM/CAE solutions allow you to design faster than ever while maximizing innovation and quality to ultimately create exceptional products. By investing in Creo Elements/Pro today, you can immediately realize the proven performance of PTC's industry-leading design solution, while having the freedom to move to Creo, the design software solution set to deliver break-through productivity gains. You'll also have the confidence of knowing that your current Creo Elements/Pro data will be fully compatible with Creo.
Alternative Details

---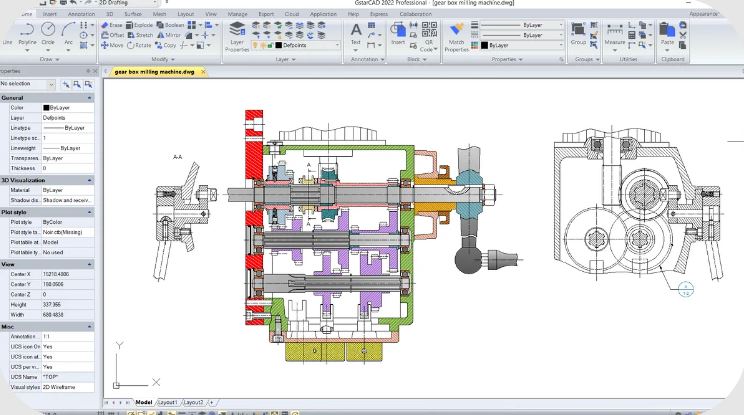 It is one of the cost-effective and innovative solutions that have the highest data compatibility. It also has a user-friendly interface, which has everything you have come to expect from CAD software. It has familiar controls as well, allowing you to navigate it comfortably and to complete your tasks with ease. Its features comprise of the drawing data which includes compatibility i.e. it is completely compatible with ACAD in data format, supporting the latest DWG/DXF etc. It has a friendly User Interface- a user interface and operating habits are very similar to ACAD, which is easier to operate and use without learning costs.
Alternative Details

---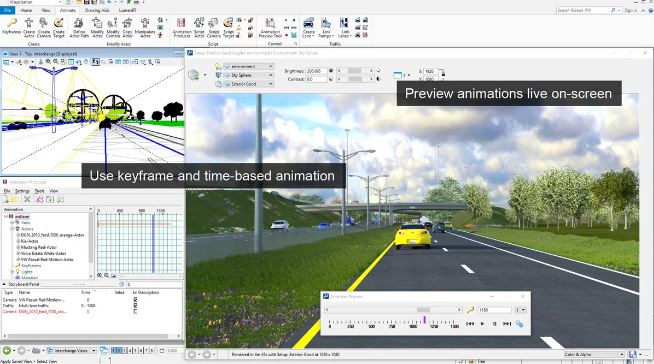 It is 3D CAD modeling, drafting and visualization software for architecture and engineering. It generates 2D/3D vector graphics objects and elements and includes building information modeling (BIM) features. MicroStation is CAD software with extensive BIM capabilities developed by Bentley Systems. It can be used in different disciplines to create very realistic BIM models and allows large teams to work on the same project. Every document attached to the project remains synchronized in a cloud server. MicroStation is a CAD software platform for two and three-dimensional design and drafting developed and sold by Bentley Systems and used in the architectural and engineering industries. It generates 2D/3D vector graphics objects and elements and includes building information modeling (BIM) features.
Alternative Details

---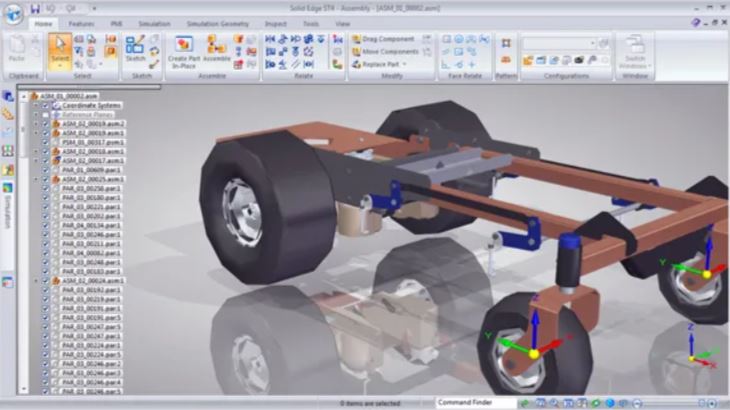 Solid Edge is an industry-leading mechanical design system with exceptional tools for creating and managing 3D digital prototypes. Free Solid Edge with Solid Edge, students have access to a free version of the same easy-to-use software suite used by professionals. In addition to free software, we provide tutorials, webinars, online courses and certification to help you develop your design and engineering knowledge and skills. You can open SolidWorks (.SLDPRT) and *.SLDASM documents (versions 1999 and later) in Solid Edge with the Open command. On the Open File dialog box, after you select the SolidWorks document you want to open, click the Options button to display the Import Options for SolidWorks (.SLDPRT and .SLDASM) dialog box.
Alternative Details

---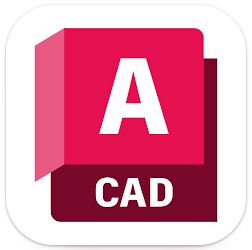 AutoCAD 360 (formerly AutoCAD WS) lets you view, edit, and share DWG drawings through a web browser or mobile device. Now you have the freedom to work anywhere and with anyone. AutoCAD 360 is free CAD software that allows you to view, edit, and share drawings from your smartphone, tablet, or desktop computer. Drawing and editing, Working with layers. Saving and sharing drawings, working with the mobile app. Autodesk AutoCAD 360 -- the official AutoCAD mobile app, AutoCAD 360 is a free, easy-to-use drawing and drafting mobile application that allows you to view, edit, and share AutoCAD drawings across desktop, web, and mobile devices - anytime, anywhere.
Alternative Details

---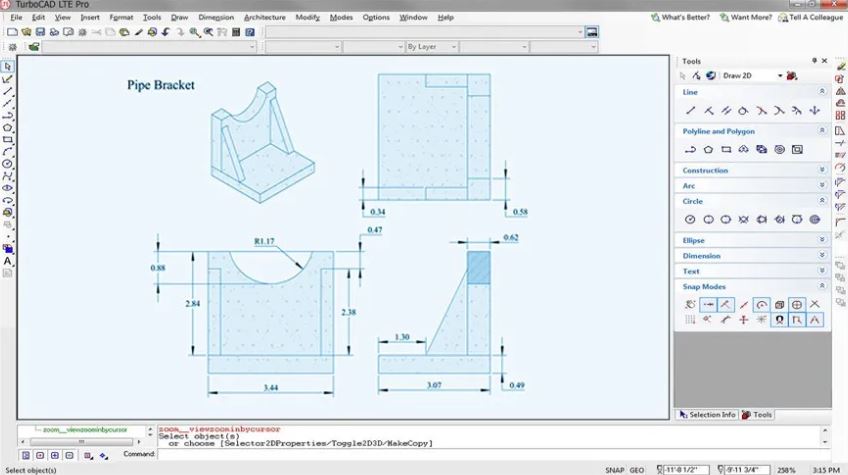 TurboCAD is a CAD software suite, with several different feature levels. It is a competitor to the likes of Autodesk's AutoCAD program, and is used by engineers, architects, and hobbyists. CAD programs can be a bit tricky to use, but TurboCAD Deluxe has an easy-to-use interface, and it's simple to customize, move and resize the toolbars. The DWG format is designed specifically for 2D and 3D drawing, and you can open, view, create and edit imported DWG files with this program. Work with the latest AutoCAD® and AutoCAD LT files with support for.DWG through the 2016 file format so that you can collaborate with people using even the latest Autodesk® software versions. Users can now easily import old TurboCAD Mac files when saved to this format.
Alternative Details

---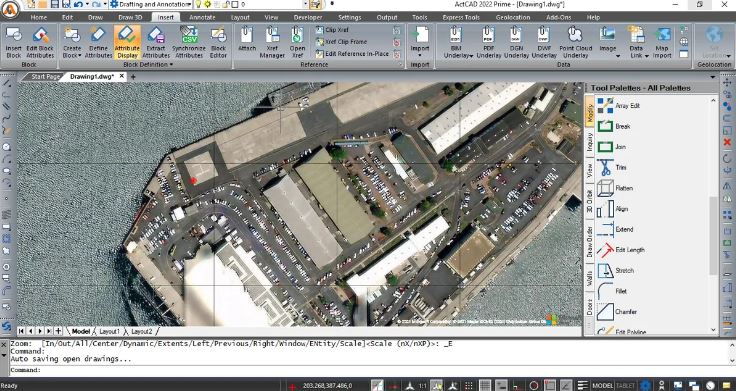 It is a 2D Drafting and 3D Modeling CAD software meant for Engineers, Architects, and other technical consultants. It is a native DWG & DXF CAD software to create and edit drawings. It uses the IntelliCAD engine, Open Design Alliance DWG/DXF Libraries, ACIS 3D Modeling Kernel, and many other Technologies. In addition, it has much add-on command, features, and other Productive Tools. This Software includes many other tools like Block Libraries (in the domains of Civil, Mechanical, Electrical, Architectural, Structural, P &IDs, etc.), Batch file converter, Units converter, PDF to DXF Converter, Image to DXF converter, LH Sections and many other productivity tools. ActCAD supports many other file formats like dgn, STL, OBJ, 2D PDF, 3D PDF, SVG and many other file formats. All dwg/dxf versions from very old R2.5 to the latest 2018 are supported.
Alternative Details

---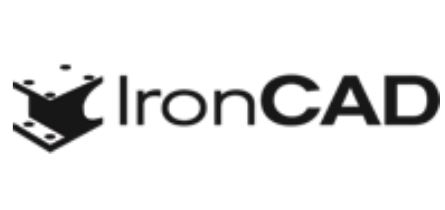 IronCAD is the productivity leader when it comes to moving creative ideas into full 3D reality by utilizing a breakthrough Creative Design approach that delivers a level of design freedom unmatched in the industry today where users are able to edit their design at any stage. IronCAD also provides a fresh alternative to today's history based parametric only systems by providing the additional capability of a radical new drag and drop 3D environment that delivers unmatched ease-of-use, and superior productivity.IronCAD was engineered from the ground up with visual drag and drop concepts at its core, intuitively extending familiar Windows concepts into 3D. The result is a solid modeling solution that is more productive in Creative 3D Design than any of today's leading CAD systems.
Alternative Details

---