SiteSucker is a powerful offline browser that allows you to download entire websites for offline viewing. With SiteSucker, you can easily create local copies of your favorite websites, including all of the text, images, and other media files. The application works by automatically downloading all of the files associated with a website and storing them on your local hard drive. SiteSucker can follow links and download entire websites, or you can specify a specific set of pages to download. The app also supports various protocols, including HTTP, HTTPS, and FTP. SiteSucker is a valuable tool for anyone who wants to access their favorite websites offline, such as when traveling or in areas with limited internet connectivity. 
If SiteSucker is not working as usual at this time or maybe it's down permanently then here are some of the best alternatives to SiteSucker that you should consider utilizing.
So, find out which alternative is the best fit for you by trying some other [category] like SiteSucker through our list of the best SiteSucker alternatives so far:
Best Alternatives To SiteSucker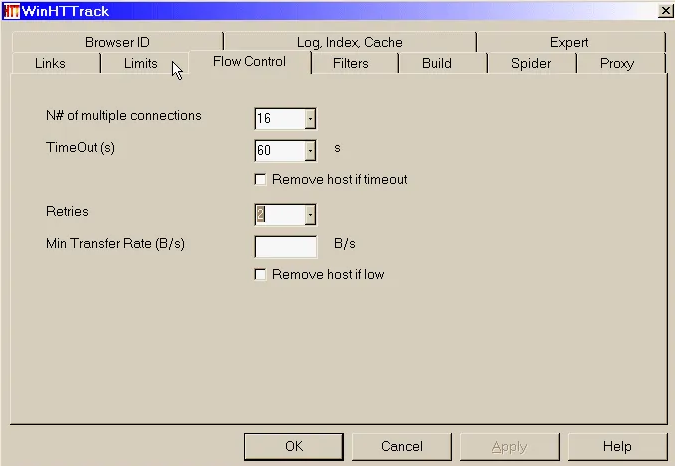 HTTrack is a sophisticated and easy-to-use program that offers a variety of functions and capabilities for downloading websites and web pages for offline viewing. It lets users download full websites and web pages, including HTML, photos, and other multimedia content. Users can use the program...
Check Alternatives

Cyotek WebCopy is a sophisticated website crawler that allows users to easily download and copy websites for offline browsing. The platform includes various complex capabilities, such as the ability to filter and exclude specific content, create custom user agent strings, and authenticate with websites. This...
Check Alternatives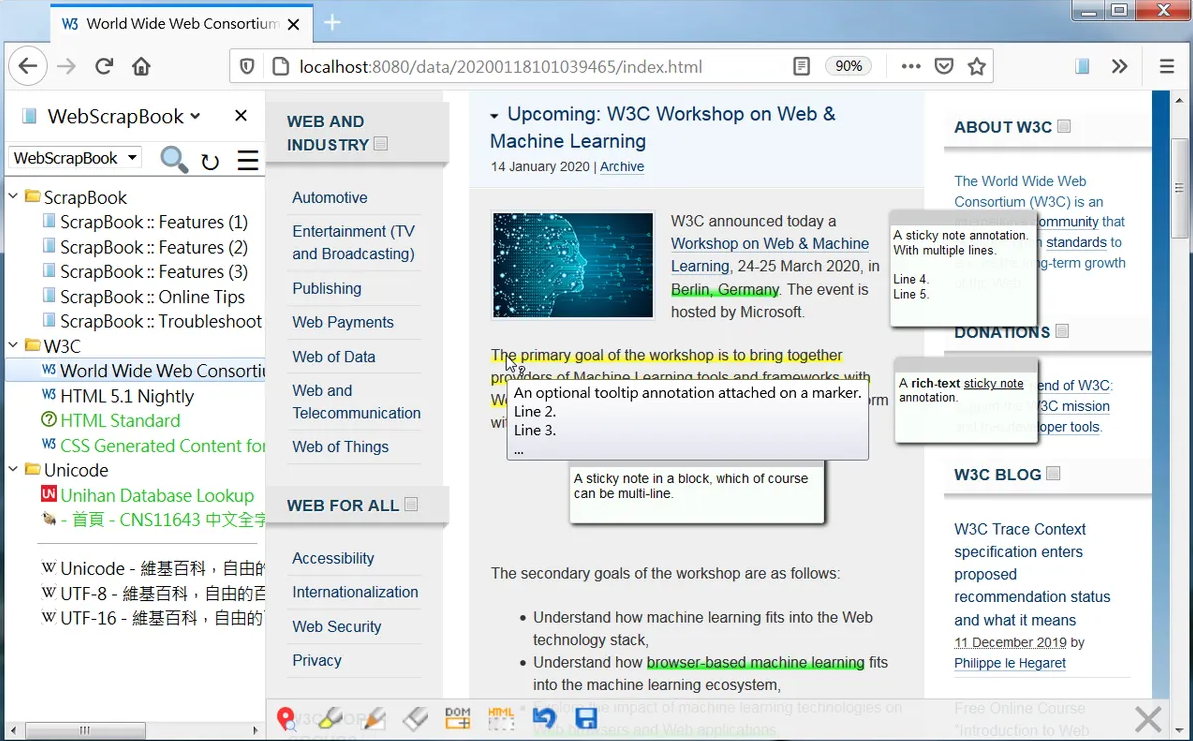 WebScrapBook is an innovative web archiving tool that empowers users to capture and organize online content for offline use. With WebScrapBook, users can easily save web pages, articles, images, and other digital content to create their own personal digital library. This versatile application allows for...
Check Alternatives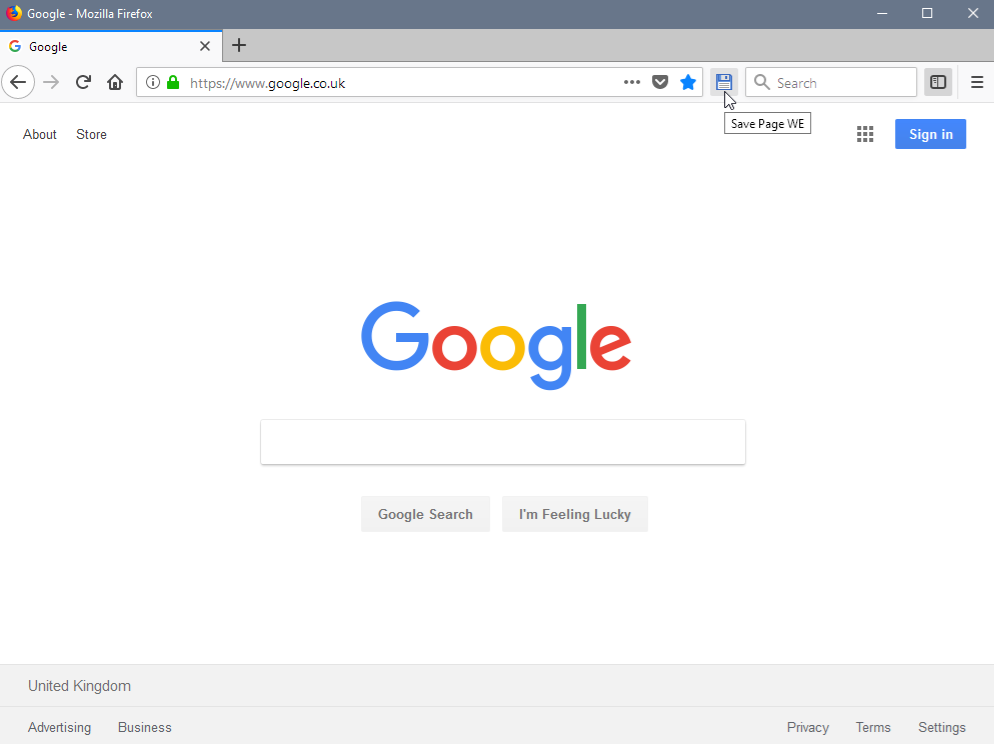 Save Page WE is a popular web extension that allows users to save web pages to their local devices for offline viewing. The extension is particularly useful for users who need to access web pages while offline or want to save a copy of a...
Check Alternatives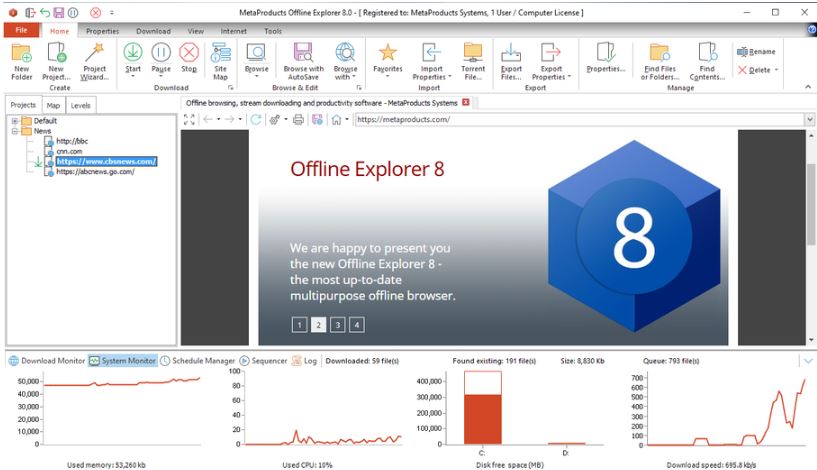 Offline Explorer is a website downloader that enables its users to access websites even in the absence of an internet connection. It is a very useful utility and is widely used by web developers and content writers. It can download web pages that contain XML/XSL...
Check Alternatives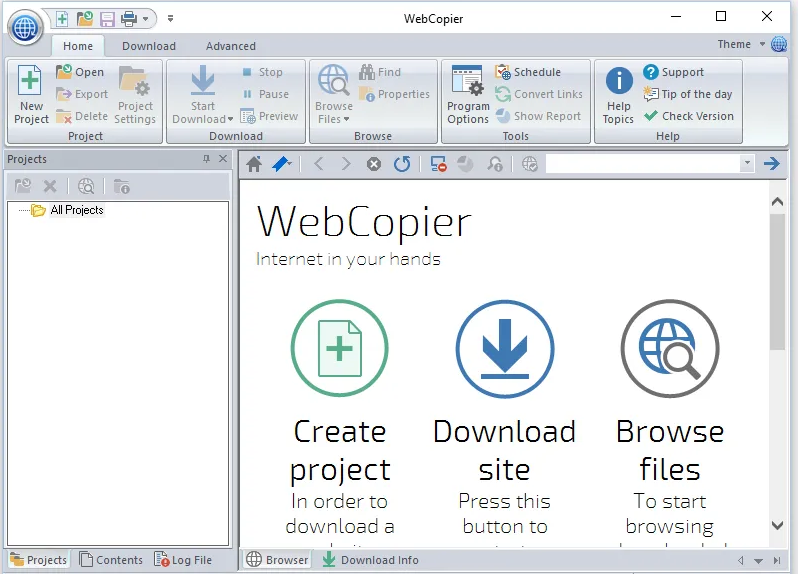 WebCopier is a versatile offline browsing tool that empowers users to capture and save entire websites for offline access. With WebCopier, users can easily download and store websites on their local devices, allowing them to browse and retrieve information even without an internet connection. This...
Check Alternatives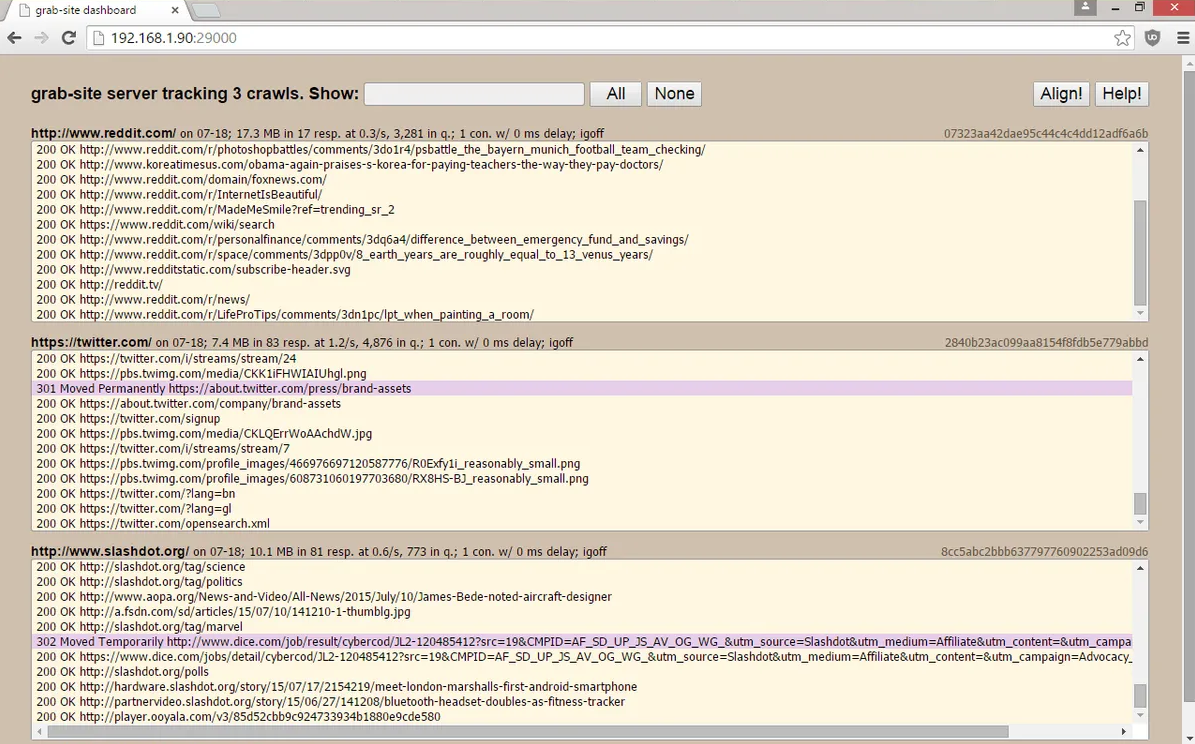 grab-site is an advanced archiving program that allows users to download and save full websites for offline use. Users can download complete HTML websites, including all photos, videos, and other multimedia features. Along with this, it also supports downloading associated resources, such as CSS and...
Check Alternatives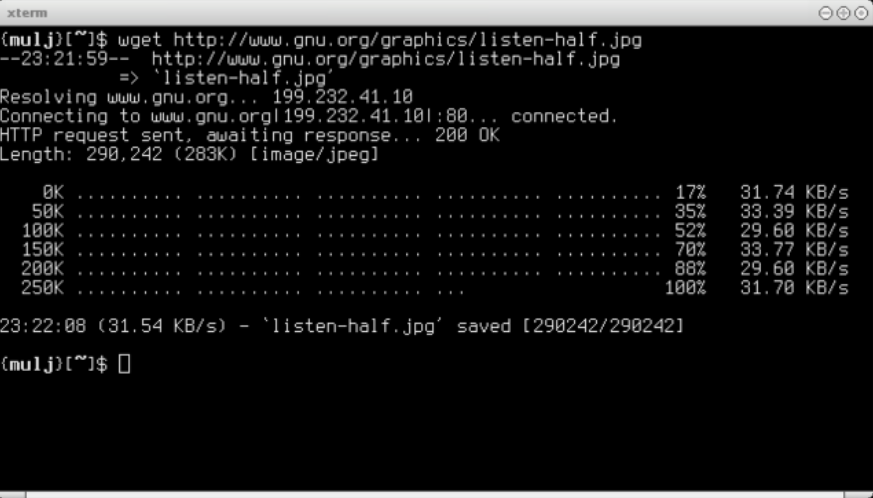 GNU Wget is a robust open-source command-line program for retrieving files from the internet on Linux-based systems. Users can use GNU Wget to download files and entire websites from the internet, resume interrupted downloads, and follow links to download files recursively. This tool has a...
Check Alternatives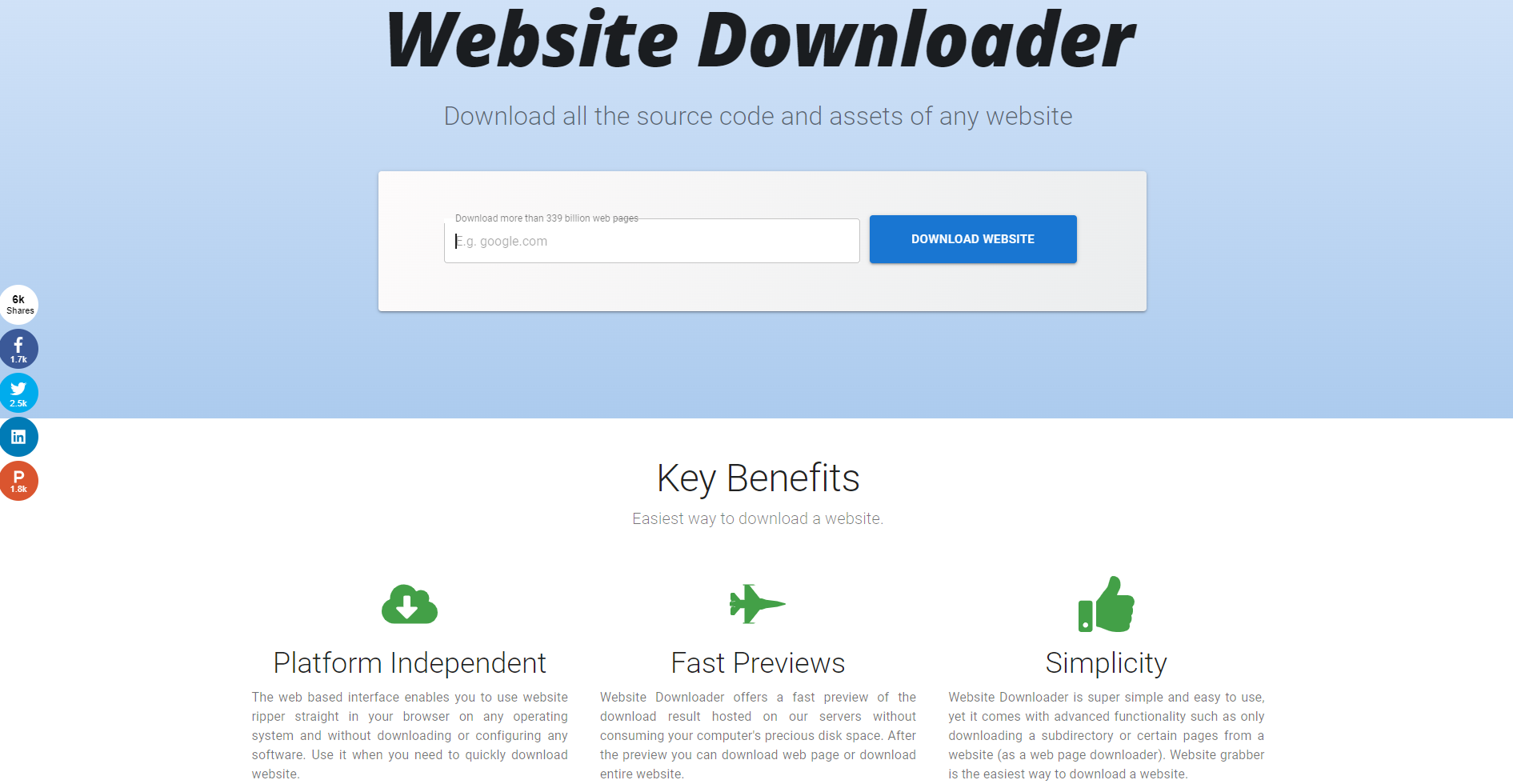 Website Downloader is an essential tool for web enthusiasts that empowers users to effortlessly download entire websites for offline browsing and archiving purposes. With Website Downloader, users can capture the complete structure and content of a website, including HTML files, images, stylesheets, and scripts, ensuring...
Check Alternatives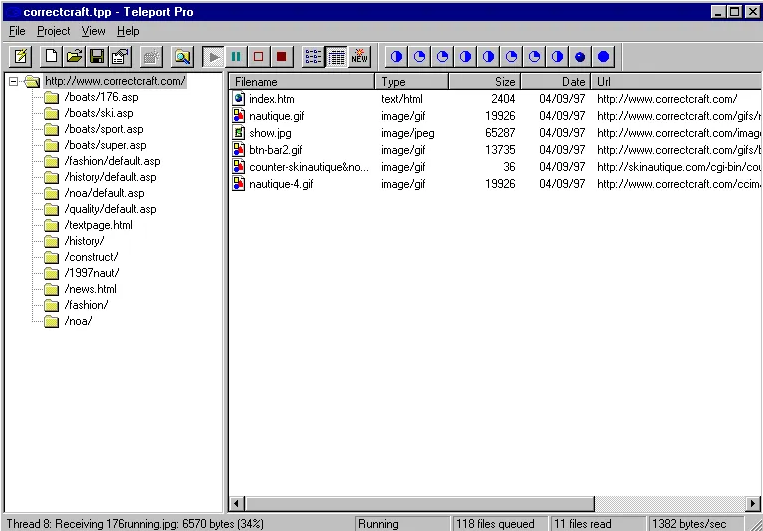 Teleport Pro is a powerful and easy-to-use website downloader and offline browser. It allows users to download entire websites, including HTML, images, and other files, and browse them offline at their leisure. With Teleport Pro, users can easily create a complete mirror image of a...
Check Alternatives