It is a free webmail client and an open-source. Its major focus is on the privacy of the mails and its security. It also has an open-source IOS and Android apps. There are some important features of Tutanota that you shouldn't miss. Besides that, if you choose the Tutanota Premium version then that is even better. Tutanota Features are as follows – It has an End-to-end encrypted mailbox which is double layered security. It also features End-to-end encrypted address book, Zero-knowledge calendar, Automatic end-to-end encrypted emails between users, and End-to-end encrypted emails to any email address via a password.
If Tutanota is not working as usual at this time or maybe it's down permanently then here are some of the best alternatives to Tutanota which you will surely enjoy.
So, We have got your back! if you want to try some other Apps, Programs, Sites like Tutanota then here are some of the best Tutanota alternatives that you should try:
---
Best Alternatives To Tutanota
---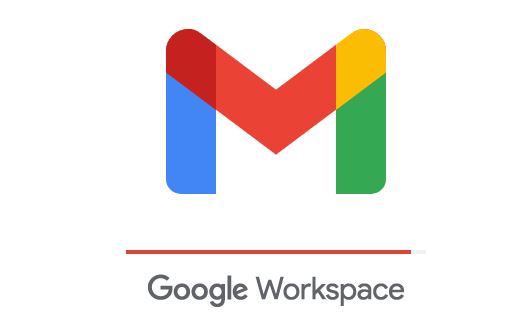 It is one of the best webmail services which is search-based. It offers a complete web-based email service with the capabilities to search, IMAP access, a mailbox with POP, display of email threads as conversations, a combined chat, a labeling and filtering system, SPAM protection and a 15 GB of free storage, etc. With the Gmail app, you will get a systematic inbox having social, promotional and primary messages that are sorted into categories which will help you to read important messages first. In order to keep your account safe and free from clutters, Gmail blocks spam mails.
Alternative Details

---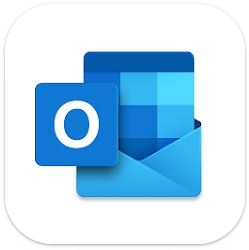 It is a part of the office online. Do not get confused with Microsoft Office Outlook. It is a kind of webmail service from Microsoft. Some of the interesting features of the Outlook mail services are as follows - It has an attachment reminder, it also has an exchange active Sync i.e. also known as EAS. Another feature comprises of add-in-resiliency. Then, comes the cached exchange mode improvements along with which also comes is the IMAP improvements. It also includes outlook data file i.e. (ost) compression. Besides, the above-mentioned features also include a people hub and startup performance improvements.
Alternative Details

---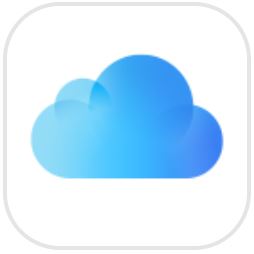 iCloud Mail is an email service from Apple and it is a free service. It comes with IMAP access and also huge storage. It is an elegant web application. Go to icloud.com and you will have to sign in using your Apple ID the one which you use with iCloud. If you have a direct ID of iCloud.com then you can use that also. It is plainly a service that keeps all your devices in Sync. You can share info between an iPhone, iPad, iPod touch, and a computer. There is an automatic update of information on each of your devices.
Alternative Details

---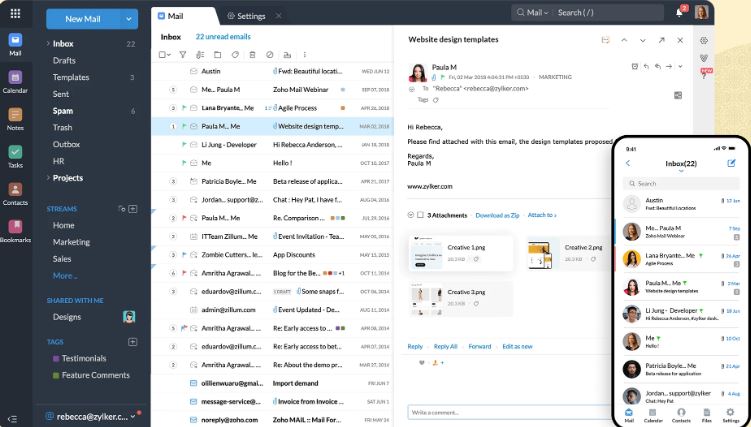 With the needs of modern business in mind a webmail service has been created which known as Zoho Mail. It has features which are convenient to use for business users to communicate effectively. Plus, offering customization and mailbox management (the needs of IT administrator). There are other 20+ Zoho applications with which the Zoho Mail is combined. For android and IOS Zoho Mail is available as Email and Calendar app. Some features - Customize push notifications according to sender and/or folder, so you're only notified about the emails that matter, Archive, delete and move messages using easy swipe actions & much more.
Alternative Details

---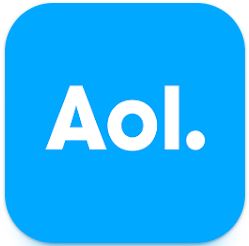 Also known as American Online Mail, AOL is a free e-mail account. It has IMAP access, spam and virus protection. One of the best things about this service is that it has unlimited storage. It is because AOL WebMail is ideal as an E-mail archive or E-Mail-Backup utility for other Mail accounts. Some of the striking features of - Email attachment limit: 25 MB, Max mailbox size: 1,000 new messages, 4,000 old messages and 4,000 sent messages per screen name, Supported protocols: POP3, SMTP, IMAP and Link to other email accounts from other service providers (such as Gmail and Hotmail).
Alternative Details

---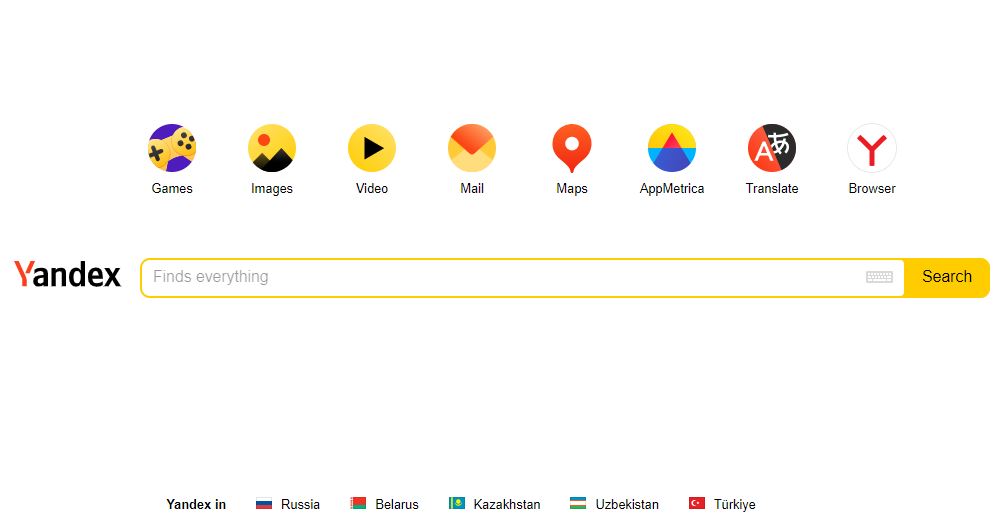 It is one of the quickest growing search engines in the world. It serves mainly Russia, which is the largest and the most popular country. It also works in other countries that are part of the Soviet Union. Its main procedure is for Cyrillic engine and there are many trails that have been done with the English search engine. It is available online and also on mobile devices. You can also search on the web as to which devices support this. The language in which it is available is in Russian, English, Ukrainian, and Turkish. You can search on Google.
Alternative Details

---

If you want a reliable and secure email environment in your business then there can be no other than the FastMail Services. It offers the following - Using webmail, IMAP, POP, and SMTP it offers a secure E-mail. It also offers secure DAV files access, and FTP and LDAP access to Address Book.
Alternative Details

---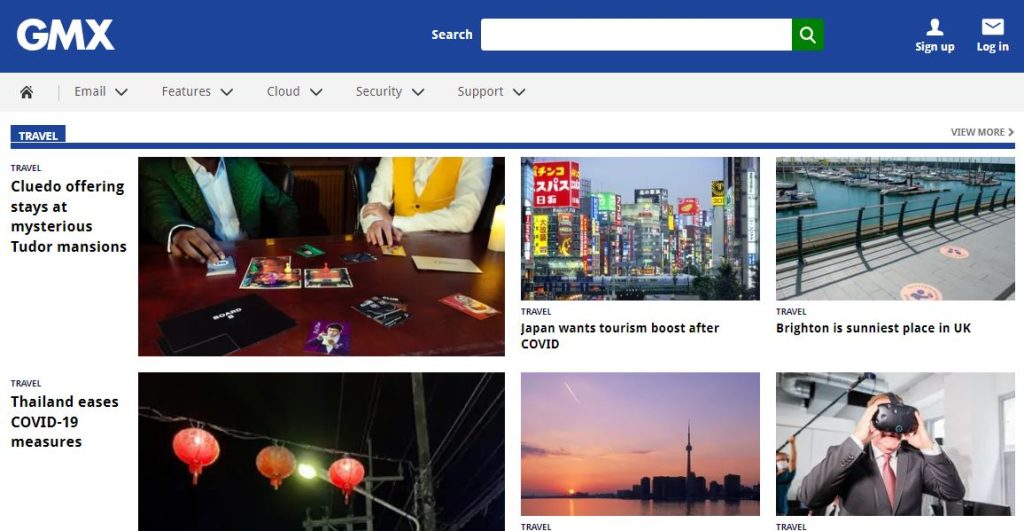 GMX Mail also known as Global Mail Exchange is a free webmail service that is German-based. Apart from an e-mail address, every GMX account includes a Mail Collector, Address Book, Organizer, and File Storage. One user can register up to 10 individual GMX e-mail addresses in one account. It comes with e-mail storage which is up to 5 GB, file storage up to 2 GB. Along with this it also offers file sharing and protection against spam and virus. There is also a drag and drop option for files. There are many features of the GMX Mail system.
Alternative Details

---
It is a commercial e-mail service. And its major focus is on providing complete security to the users. Its features include an industry-standard Open PGP encryption and two-step verification. All communications also use a secure SSL/TLS connection. You own your data and your emails are not analyzed to display advertising in Hush mails. And one of the best parts about this mail service is that your data is never sold to anyone. On the headers of the email, your IP address does not appear. There is proper encryption between Hushmail users, which is automatic so you don't have to worry.
Alternative Details

---
It is an email service that is true end-to-end encrypted. Whenever you communicate within the SCRYPTmail domain i.e. between the sender and the receiver, the mail is encrypted. Then, there is a public source code and all the source code is available for public audit, this includes front and back end code. In case if their server ever gets compromised then there is zero data knowledge i.e. zero information the third parties can get. Some other features include protection i.e. send an encrypted email to other email services using the unique secret phrase you shared with the recipient only. This is exceptional.
Alternative Details

---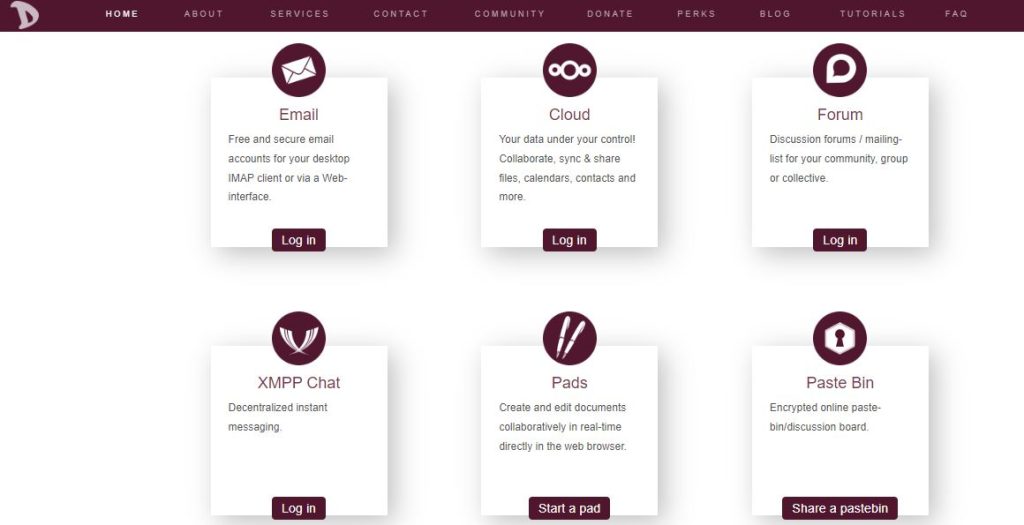 It is a stage that offers online services to people. It is based on certain principles such as freedom, privacy, federation, and decentralization. Disroot users can access their very own non-profit social network - Diaspora. It's a community-managed, distributed social platform based on the above mentioned 4 concepts. No tracking, no ads, no profiling, no data mining. The major focus of Disroot is to change how people interact on the web. It is a pretty different kind of services that you will come across. It has certain extensive features that are related to the above-mentioned principles which you can check on the web.
Alternative Details

---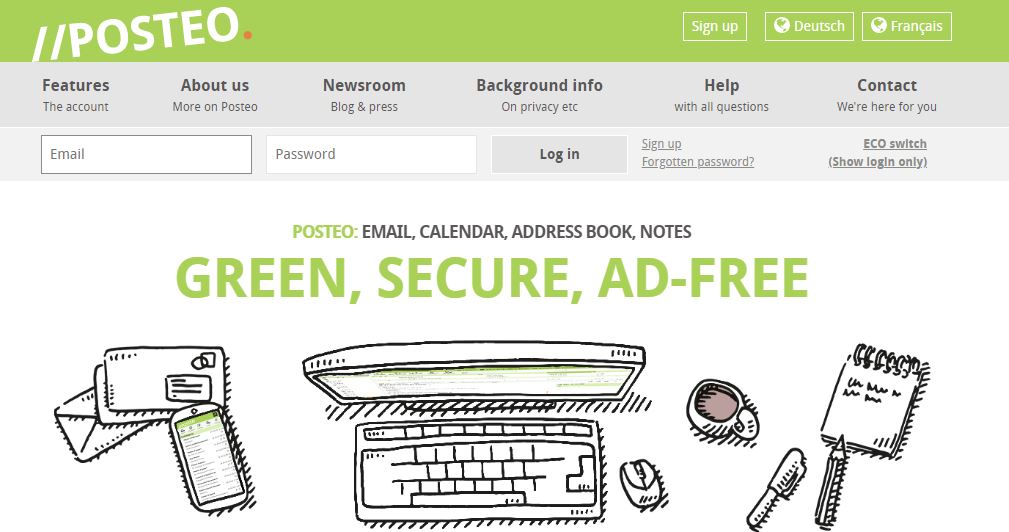 It is an e-mail service which is web-based and is also based on IMAP. There is a certain cost that is applicable to it for 2GB. Information is hosted on encrypted hard drives. Electricity from renewable resources is used. There are great privacy and encryption in this e-mail service which offered by the Posteo. Apart from that, there are many other striking features which it has. Some such features are as follows, they are -There is an anonymous signup option in this, it also has TLS-encrypted access, TLS-encrypted transmission, and TLS-sending guarantee and also has an encrypted hard disk.
Alternative Details

---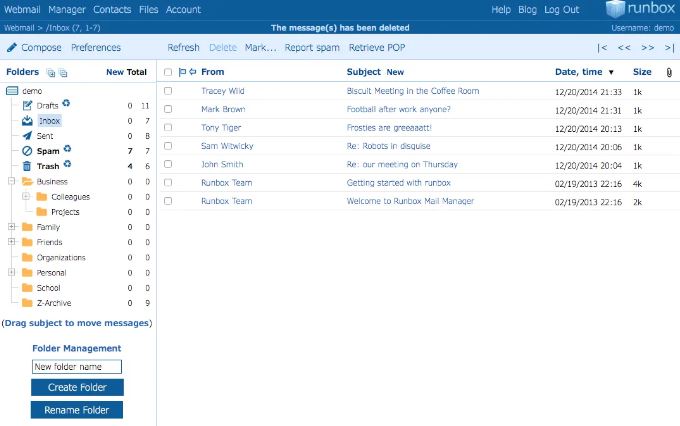 It is an e-mail service which is Norwegian. It also has its major focuses on offering security and privacy to its users. It offers a secure connection of email i.e. the communication is secure with perfect forward secrecy SSL connections. It also has an extended validation and also options for small open PGP icon, also open PGP encryption. Your data is completely protected in accordance with Norway's strong privacy regulations. It also prevents unauthorized access to your e-mails. There are many striking features of the Runbox mail system. They are - Use of "green" hydroelectric energy wherever possible, Easy integration with many email services and clients, SMTP, POP, IMAP, CardDAV support.
Alternative Details

---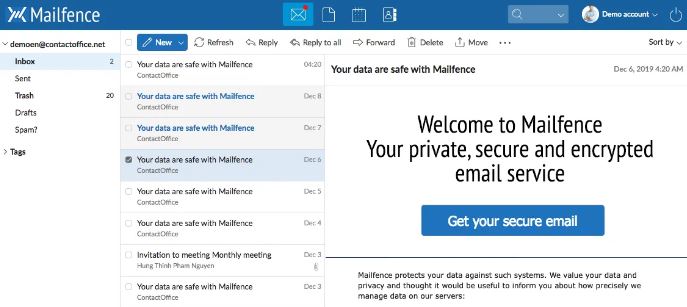 It is a secure and private mail service which is a free one. It provides an end-to-end encrypted mail as double-layered security. It also has its main focus on providing secure and private emails to the users. There are many interesting features in the Mailfence Mail system. Some of its striking features that are included in the system are - built-in Keystore to manage your Open PGP encryption keys, the ability to send encrypted messages to users who don't use PGP. Ability to digitally sign emails using Open PGP. Easy integration with many email services and clients and SMTP, POP, IMAP, CalDAV, CardDAV, ActiveSync support.
Alternative Details

---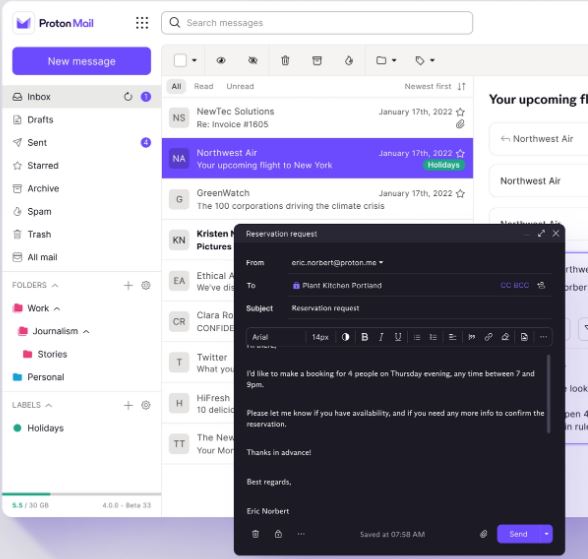 It is one of the most secure forms of mail system with no compromises. It is brought to you by MIT and CERN scientists. This mail system is Swiss-based and is incorporated in Switzerland. Its servers are also located in Switzerland. Apart from Proton Mail, there is also another version which is Proton Mail Plus. It is a paid plan that comes with numerous extra features in it. Basic features include - Sending 300messages/hour and 1000 messages/day, Labels limit up to 200, Storage up to 5 GB. Short email domain @pm.me sends and receives messages and IMAP Support via ProtonMail Bridge.
Alternative Details

---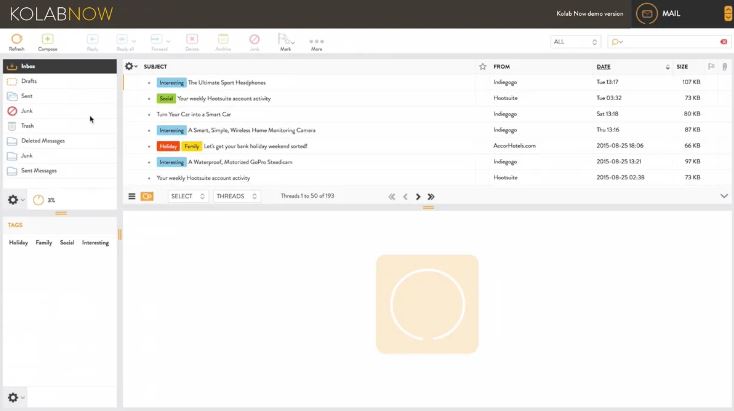 Kolab Now provides a set of spontaneous apps in a user-friendly environment to make your day to day online work easier, smarter and most importantly; secure. One of the best features of the Kolab now is that it handles your E-mail quickly. Apart from that it effectively and efficiently manages your e-mails from whichever place you are. That too, from any location and at any time. Some of its features are- Share Mail folders with other Kolab Now users (under the same domain), Email encryption, Powerful text search, and tagging. Personal mailing distribution lists and global address books with synchronization.
Alternative Details

---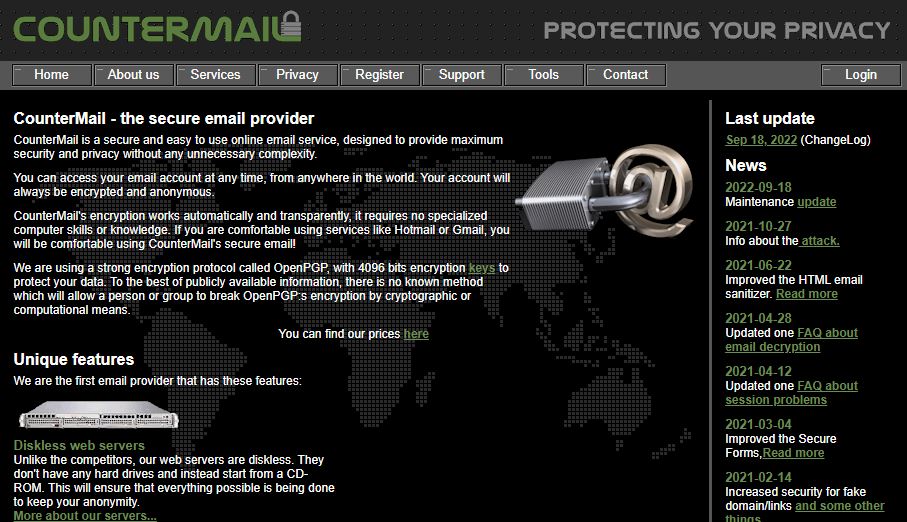 It is an email service that is web-based. Hosted in Sweden its main focus is on providing privacy to its users. It also aims at providing additional security. It provides several features, such as PGP support and diskless servers to protect the user's ability to communicate securely and anonymously. CounterMail has certain extensive features. Some of the features are as follows - provides four layers of protection for user data: SSL encryption, Session encryption, Open PGP encryption, and Server-side disk-encryption for data at rest. You can opt to purchase a USB stick containing a key file to login to your account.
Alternative Details

---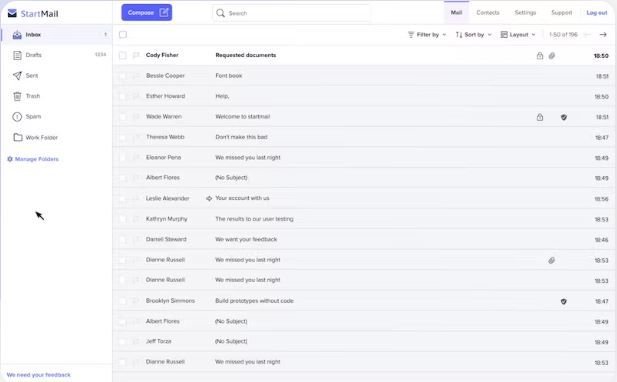 With Startmail you can now take back your e-mail privacy. It offers an encrypted mail which is made easy. It provides a secure email service that is protected and regulated by the Dutch privacy laws for data safety. There are many interesting features of the Start mail. Some such features are as follows - custom domain, custom aliases, and PGP email encryption. Another interesting part of Startmail is that it allows you to use disposable e-mail addresses. It offers a 30-day trial offer for the new users; it offers disposable email aliases, PGP Email Encryption and custom domain option available with upgrade.
Alternative Details

---